Even as Lakewood's former Deputy Mayor John Arbeeny prepares the opposed-to-marijuana side of the debate against Cynthia Macklin, pro-marijuana Lakewood resident and her husband Ed Tuck, III – the show-down to be sponsored by Lakewood United at Burs Restaurant, Feb. 22, 7-8 A.M. – Lakewood Police bust "a very professional operation" of a marijuana grow, packaging and distribution center conducted in a local Lakewood residence.
February 14, as lovers were celebrating Valentine's Day, the Lakewood Police Department was celebrating the confiscation of 49 pounds of marijuana, and 500-plus plants with a street value of $730,000.
Where was all that green going? Especially given some of the marijuana had been "already packaged into vacuum-packed 1-pound bricks," according to Tacoma News Tribune reporter Kenny Ocker.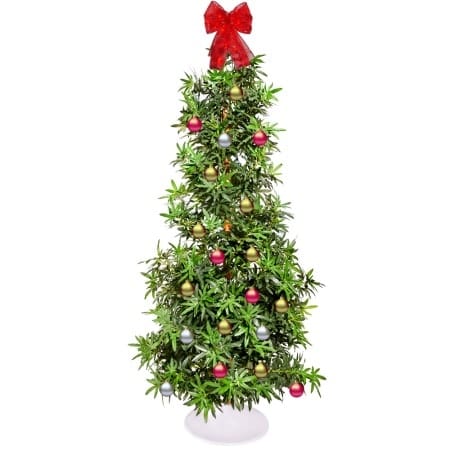 Chances are, out of state, to Idaho where "state police in 2017 confiscated nearly three times as much pot during traffic stops as in 2016."
According to a February 15 article by Seattle Times reporter Evan Bush, the system designed to track pot may have lost track (hacked) of where pot goes, Gov. Inslee's protestations to the contrary.
With a glut of the green on the market forcing prices down and competition up affecting the top priority of cash flow which is every legal – and non-legal – entity's bottom line; coupled with the tracking system not efficiently tracking, where to turn for desperate marijuana marketers but to fudge their numbers – for those actually reporting – while "slipping product into the black market"?
So much for the assertion by marijuana proponents and prognosticators that legalized pot would do away with illegal pot!
And though "scientists agree that marijuana is a dangerous drug, and no major national medical organization advocates legalization," Lakewood could decide otherwise which suggests other pot-promo-projects in addition to the ignoble fir replacement that could then be lit-up next December.
Cannabis calendars with the City logo (and leaf) for example; stoner survival kits included in the City's Emergency Response Team – CERT – disaster preparedness training kits: marijuana, weed, and cannabis, the essentials; Stoner Smoke and Sketch cannabis coloring books for the kiddo's, something for everyone in the family!
Even Marijuana Banners for the light poles – opposite the $50,000 "Lakewood is a healthy vibrant community" banners (p.041) and potted plants (flowers we think) – as part of the city's "beautification to foster a welcoming and positive first impression for residents and visitors in Lakewood" (p.040).
Sung to the tune of Jingle Bells:
'Can-na-bis, Can-na-bis, Cannabis every day,
Oh, what fun to drive I-5,
In a Cannabis in-flu-enced way, hey!
Can-na-bis, . . .'
Seriously, and not surprisingly, "since pot legalization, driving under influence has steadily risen," according to Washington State officials.
In a January 16, 2018 Tacoma News Tribune article by Tatevik Aprikyan, "statistics show you are twice as likely to kill yourself or someone else while under influence of marijuana," said WSP Trooper Brooke Bova.
Will all of this: Cannabis Christmas tree; Cannabis Christmas carol; Cannabis Calendars, banners, et al be coming to a city near you?
It's a possibility should the Lakewood City Council choose to ignore (a) the opinion of the Clover Park School District Board (CPSD); (b) the position of the Federal Government; (c) the decision of five-out-of-six jurisdictions state-wide which were given an advisory vote opportunity to reject outright pot proponents' pleas to set up shop; and (d) the hundreds of signatures opposing marijuana retail in the City received by the Lakewood Planning Commission.
At the joint (not a marijuana reference) meeting of the Lakewood City Council and Clover Park School District Board this past January 22, CPSD Board President Marty Schafer said, in opposition to retail marijuana being allowed to operate in the city, "We do not see the drug as a benefit to students or increasing their ability to succeed in schools or the community" (p.014).
Good for them. In fact, "teenagers who smoke cannabis damage their brains for life," headlined the article by Ellie Zolfagharifard citing studies in the U.S.
But with cities in Washington – like Lakewood potentially – permitting, and de facto promoting, local marijuana retail outlets, the message to "kids aged 12-17 (is) increasingly that marijuana use is not harmful."
Will Lakewood's City Council "pretend that a duly enacted law of this country – like the federal ban on marijuana – does not exist"?
Will Lakewood's City Council jeopardize its relationship with the Clover Park School District Board which has already taken the leadership role, modeling what it means to lead on matters of great moment, setting the example to, and on behalf of, the youth of the city?
Will Lakewood's City Council, either on its own or offering the option to the electorate, decide as Federal Way, and Snohomish, and Bonney Lake, and Yakima County to repulse the marijuana industry invaders?
Or will we mark our official Lakewood Cannabis Calendar so as to be sure not to miss next December's singing of Cannabis Christmas Carols around the Cannabis Christmas Tree?
More to come, first the upcoming debate February 22, and then in late March an update from the Planning Commission as it continues "to ask for additional information, a buffer analysis and different examples from other cities" (p.012).
Picture Source: "Pot publications have noticed that Walmart this year (2017) is selling a 'Weed Christmas Tree' – a 7-foot Tannenbaum made of faux marijuana leaves" – The Kansas City Star.