On December 23, 2017, Mr. David Anderson wrote a letter to The Suburban Times titled, Letter, Amtrak should go back where it came from.
You will not get any argument from me regarding what an unnecessary tragedy the Amtrak Train 501 death and injury-producing derailment turned out to be for the train's passenger / victims along with their friends and family possibly all around the world and our community at large.
Additionally, I wish to compliment City of Lakewood Mayor Don Anderson along with our City Council for making a concerted effort, including legal action, to block the new 80 mph danger producing train from being routed through our high density population city.
While I can agree with Mayor Anderson and citizen David Anderson along with all seven of the citizen comments tied to David Anderson's letter, I wish to share an essential and vital concept for everyone to seriously consider.
The source of the concept I am about to reference radiates from my having served as a police officer, criminal investigator, collision investigator including two train collisions and multiple fatality investigations.
Based on my study of incident investigation and my background experience, I feel it is crucial that we, as members of the general public, not arrive at any premature conclusions regarding who was right or wrong related to the Amtrak train 501 derailment until the investigation is complete and all information is made available to the public.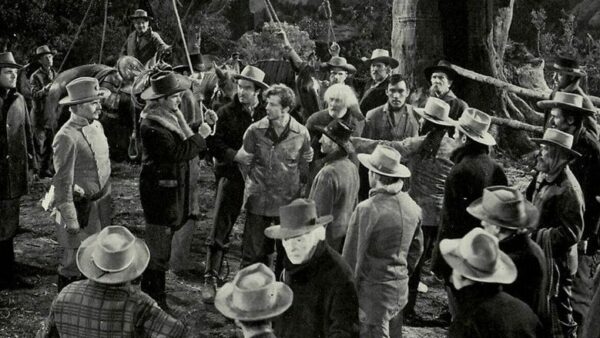 If we look at the incomplete evidence the citizens involved with the Ox-Bow incident had before them, they were not wrong about the suspects' guilt. When the posse received all the evidence needed to make an intelligent judgment, they recognized their mistake. By then it was too late because they had left three innocent men swinging in the wind. The miscarriage of justice was the product of a lynch-mob demanding instant justice.
At this juncture, the Amtrak 501 derailment remains under investigation, and there is a multitude of unanswered questions such as the following:
Did the engineer suffer an unreported and previously undiagnosed medical difficulty such as a stroke, heart attack, diabetic attack, or an incident of Vasovagal Syncope? If he or she did, the engineer might have been injured and unconscious long before the crash making him a victim too.
Was terrorism involved?
Was there a defective equipment problem such as faulty brakes or a stuck throttle or GO switch preventing the engineer from slowing the train from 80 mph to 30 mph? (Do trains have throttles or GO switches?)
How about felony level malicious mischief such as cutting the brake lines?
Did someone purposefully damage the railroad tracks?
Did the engineer have alcohol, prescription drugs, or illegal drugs in his or her system?
It was reported that Amtrak 501, which was the first train making the first trip on the first day, was one half hour late leaving Seattle. Did the engineer's ego duplicate a Titanic style thinking and judgment pattern whereby the Amtrak 501 was thought to be invincible? If the Amtrak Train 501 was thought to be invincible, then 80 mph in a 30 mph curve might appear doable. The pressure to arrive in Portland on time could be cause to cloud the crew's judgment.
The list of possibilities that could help defend or prosecute the involved parties including the engineer goes on.
While most of my suggested possibilities may well be proven wrong, we still need to wait until all investigative information is available, before passing judgment.
If the engineer is guilty of any act or omission that proves to have placed the lives of others in peril, the engineer deserves to face the criminal and civil consequences of his acts or omissions.
Next week I will be heading to court for Jury Duty. One of the court's fundamental questions of me will be, as a juror will I be able to maintain an open mind until I have heard all the evidence? The Open Mind concept should be applied to the Amtrak 501 derailment tragedy as well.
None of us want another train wreck. Most, if not all, of us, want proper consequences applied to those guilty of any wrongdoing as quickly as possible.
Conversely, none of us should want to repeat in DuPont the evils of the citizen actions depicted in the movie, The Ox-Bow Incident.