On this Pearl Harbor Day, as Americans pause to honor and remember this 76th Anniversary when 2,403 citizens of the United States lost their lives, so here following is a reflection (appearing in this publication six years ago) of what it means when, as it turns out, there are those of us who won't be going home after all.
There's something significantly special about the mere mention of home at this time of year that strikes an empathetic cord, strums the emotional heart strings and replays the melody of childhood memories.
Whether it's Bing Crosby's famous rendition of the most requested song at Christmas U.S.O.'s – when the soldiers of World War II learned they would not be home for Christmas; or a 16-year-old boy's longing to be reunited with his mom – which will never happen; or saying the two most difficult words in any language at the bedside of a dear loved one who is leaving for the final time, home is where the heart longs to be.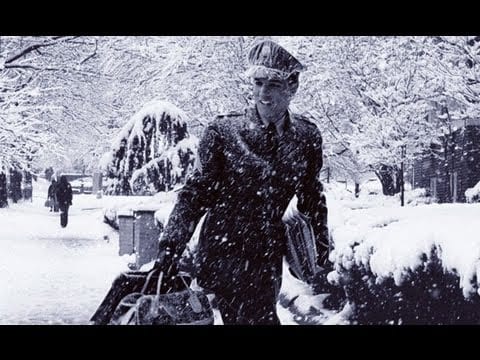 With perhaps his signature "I'll be Home for Christmas", Crosby was said to have accomplished more for military morale than anyone else of that era. As it turns out, the tender place touched in the hearts of Americans, both soldiers and civilians, who were then in the depths of the war, was also the reason the astronauts of Gemini 7, in December of 1965, requested NASA Mission Control to have that very tune played as they returned home from the longest flight in the U.S. space program.
With all the technological advancement and engineering sophistication that can permit highly-trained specialists piloting spacecraft to hurtle through the darkness for the first ever rendezvous somewhere in outer space, yet there's a stronger pull and deeply embedded something that tugs at the heart – hard-wired for home.
Ironically enough, like the sixteen-year-old Buck Ram who actually wrote "I'll be Home for Christmas" – the lyrics written when he was a homesick college student – another sixteen-year old literally showed up on our doorstep one November many years ago and for a while our home became his.
One night he watched the movie Antwone Fisher, and he cried. The hard-exterior shell of this tough young kid – some of life's most difficult experiences making his heart impervious to the assaults of all who would scale the walls to reach inside – began to crumble. It was the moment in the movie when Fisher – played by Denzel Washington – is reunited with his mother and together they're sharing Thanksgiving Dinner. The 16-year-old in our story cried because that wouldn't ever be possible again. His mother had died just the year previous. They never got to say those two most difficult words: 'good-bye'. His father doesn't know he exists.
There would be more tears that week, that week of Thanksgiving, when families normally gather for the traditional game of touch football followed by the laughter that will ring from the walls even long after the last piece of pie and all have returned to their own homes. That was the week of the home-going of my wife's dear sister following her long battle with cancer.
'The back-eddies of the flowing river reflected our tears, the drooping willows – on which we hung our harps – matched our spirits,' describes the Israeli captives in Babylon of ancient history as they thought of home.
There is – always has been and always will be throughout history wherever people walking this planet find themselves at this most poignant time of the year – within the human heart a homing-device and it is always drawing, forever tugging, and faithfully leading us home.