Ponders Corner is full of memories for me . . . from my parents and my little sisters to beef stroganoff and switchblade knives.
A few years ago my friend Rob Erb complained he hadn't been on an adventure in years. I said, "Oh . . . I can fix that. Pick us up next Saturday afternoon." A week later Rob and his wife, Vickie picked up my wife, Peg, and me. We gave a guided tour around town and finished in the parking lot of La Casa Motel in Ponders Corner. We sat there for a couple of minutes and I asked, "So do you know why we're here?" Rob shrugged his shoulders and said, "No idea." I laughed, "We could be shot here any minute."

Within seconds Rob had his car in reverse and we were out onto the highway. Massage parlors, strip clubs, prostitution and drugs had taken their toll on this tiny business area between Lakewood and I-5. Someone had been shot in the La Casa parking lot just a few weeks earlier.
My parents had purchased the La Casa, then a seven unit motel when I was a seventh grader at Hudtloff Junior High. Over the years my father remodeled, and constructed and bought the small motor court next door as well. When my parents were all done, we had 31 units.
Ponders Corner was my turf. I used the only phone booth to call girls for dates. I knew and visited almost every business. When my parents needed to go somewhere, I was left in charge. I would rent out rooms. We were the closest motel to Fort Lewis. A major once threatened to beat the snot out of me. He probably didn't realize I was only sixteen. And of course he didn't know that I always carried a gravity knife (a legal version of a switchblade knife).

At La Casa We often needed change for the cash drawer and left to my own devices I would buy something to cook for dinner. At the Abba Dabba Café I would play the jukebox as I got change. There was a small grocery store where I would sometimes buy the latest paperback books (popular novels or science fiction . . . I read them all). The store also had a gourmet section, which is where I learned to love beef stroganoff. I also loved kippered herring . . . with Kraft Dinner. At Sarge's Loan I bought my electric guitar and my portable stereo and numerous things that caught my eye. At the Roma Café I learned to love pepperoni pizza. Later Pearl Marzano brought the sauce recipe to Tacoma's Clover Leaf Tavern. It is still my favorite pizza, and my family's favorite pizza with more toppings including real bacon.
Lakewood Lumber & Hardware, which was almost directly across Pacific Highway from our office, was a resource for repair solutions at the motel. We spent a lot of money there . . . and for months I drooled over the new Ruger Mark I automatic (it looked like the German Luger) they had until my father bought it. I faced down several prowlers with that weapon. When my father died the Ruger became mine.
During my junior and senior years at Clover Park High School I had the upstairs apartment with a pool table in the living room, a bedroom and bath. I stayed there until I married at the age of 21. Peggy and I honeymooned in the smallest of the motel units, room #11.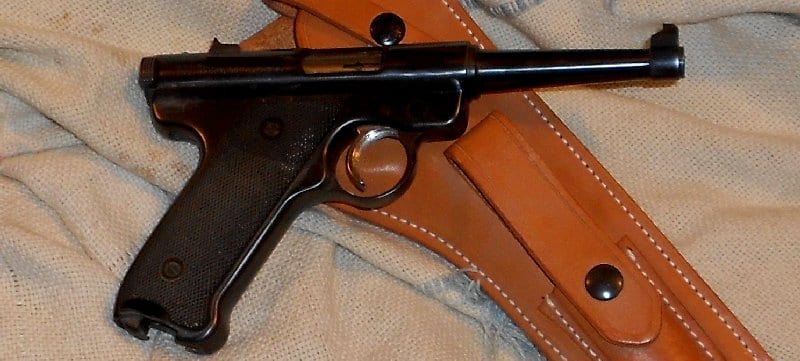 The Lakewood Police Department has eradicated the bad elements of Ponders Corner. The city has also completed a $6 million infrastructure project improving the streets and drainage. Things are looking up. It may no longer be an adventure to visit Ponders . . . but you never know. There is a pyramid-shaped monument that marks the Military Road network between Fort Steilacoom and Walla Walla during the early days of settlement in Washington State. The pyramid represents the land donated by Amos and Belle Ponder. Amos came to the Lakes District in 1901. He built a gas and service station in the area that was finally named after Amos and Belle. He died in 1945. The monument stands on the south side of Pacific Highway at the apex of the triangular strip of land, where the old buildings stand . . . and where the phone booth was located.
I got quite an education in Ponders Corner and La Casa. Some of the authors I read are still my favorites. I discovered how to cook whatever I wanted. I learned about responsibility and after all of these years I can still do hospital corners when making a bed.