Recently, a reader asked where she might find a copy of the City of Lakewood's Rental Housing Safety Program Checklist. I promised I would do the research and then make it easy for her and others to have the checklist at their fingertips.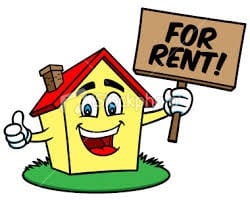 Lakewood has done an excellent job developing a website related to the Rental Housing Safety Program, commonly known as the R.I.P.
The following three links directing you to Lakewood's website should help.
City of Lakewood – Rental Housing Safety Program. (General website for RHSP).
Single Family / Duplex Rental Housing Safety Program Checklist.
Multi-Family Rental Housing 2-Part Safety Program Checklist.
After scanning the three RHSP Checklists, I have to say that most of the items on the checklists form an intelligent roadmap for any property owner wishing to own and maintain a safe and sanitary rental property. I would give the City of Lakewood an A- for their checklist structure.
I am issuing the checklists an A- and not a perfect grade letter A because there are at least a small number of checklist provisions that some property owners may consider troublesome and potentially problematic.
When thinking about the RHSP, there are three components in the rental property inspection process equation.
Component #1: The inspector must be intelligent, knowledgeable, reasonable, and possess common sense along with positive moral and ethical qualities. The inspector and all other city staff must be free of ego badge-happy tendencies and mental defects.
Component #2: The RHSP Checklist must be intelligently designed and fair. I would say, with few exceptions, Lakewood has done an excellent job with their checklists.
Component #3: There must be an avenue of appeal within the City of Lakewood if a property owner does not agree with an inspector's adverse findings.
If you own rental property, I encourage you to review the checklists, and if you have a concern(s), please share them with our readers and the City of Lakewood.