I am writing my second article in my planned three-part series. In this article I discuss the landlord's viewpoint regarding the City of Lakewood's Rental Housing Safety Program, (RHSP), commonly referred to as RIP. I hasten to say at least one landlord's viewpoint.
My updated plan is to write a series of four articles relating to three different points of view as follows: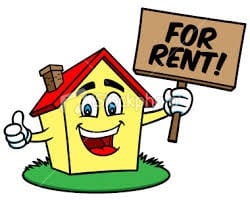 1. RIP – Renter's Viewpoint.
2. RIP – Landlord's Viewpoint Part I Part II.
3. RIP – City of Lakewood's Viewpoint.
My last article in The Suburban Times titled Westside Story – RIP – Renter's Viewpoint discussed how Lakewood's impact on the renter hurt rather than helped a low-income resident of our city.
Following my interview with the renter, I interviewed the landlord on at least three separate occasions.
The landlord told me the following.
After learning the City of Lakewood planned to implement the RHSP, they decided to attend the City of Lakewood's first Landlord Training Meeting.
Based on what they learned at the meeting, they concluded it is not worth the hassle to own rental property in Lakewood where local government would potentially punish them with government overreach.
Had it not been for the City of Lakewood's City Council enacting the RHSP, they would have allowed the renter to occupy their rental home forever at $700 per month. They had promised their renter the rent would never change.
The landlord gave their long-term tenant a written 30-day notice to vacate the property.
The takeaway for the landlord was, the City of Lakewood's RHSP is a blatant government overreach. In the landlord's mind, their 1943 vintage house might easily have issues that would trigger a failure rating on the inspection.
Landlord purchased 1943 vintage single family home 25 years ago, circa 1992.
From the landlord's viewpoint, there is always the distinct possibility of having an overzealous, badge happy, nitpicking, inspector white-knuckling a clipboard, who suffers from an ego problem and no common sense. The inspector can hide behind his city inspector badge and City Council's pet shield, the word SAFETY.
Don't for a moment think that it cannot happen. The City of Lakewood has already experienced a multitude of adverse personnel problems.
This kind of nightmare can lead to all sorts of negative ramifications.
Elizabeth's landlord bought the rental home 25 years ago at which time they completed a total remodel of the residence.
So what we have is a landlord who seems to operate on a laissez-faire hands-off basis. Live and let live is the predominant theme. The renter pays $700 forever, which is an excellent deal for a low-income renter. The landlord does not get bogged down with management minutia.
When compared to market rents of up to $1400, the renter could afford to make improvements to the property and still be dollars ahead. Regardless of what anyone might think, the arrangement is a win-win in the minds of the involved parties.
I agree with the landlord. If I still owned rental properties in Lakewood, I would sell them all to avoid dealing with this Socialistic bureaucratic nightmare.
Most importantly, as a landlord, I would want to avoid the City of Lakewood's plan to make second-class citizens out of people just because they are renters and thereby violate their Constitutional Rights or at least the spirit of their Constitutional Rights.
Based on the City of Lakewood's problem-solving model, which is to punish all rental property owners for the sins of a few, Lakewood is starting to earn a negative reputation for being unfriendly to business which is reason enough for a landlord to fold his cards and leave Lakewood.
With all that said, I thought I was finished with the landlord's viewpoint. I planned to move on to my third article which would talk about the City of Lakewood's viewpoint.
I have a change of plans. After the renter moved out and the landlord took their property back, their viewpoint changed. I will report the landlord's updated perspective in my next RIP article. Stand by for that report.