Remember Patty Hearst? I do.
The year was 1974. Socialite Patty Hearst was an heiress to her grandfather, William Randolph Hearst's, publishing wealth.
Patty was a 19-year-old college student attending the University of California – Berkeley when a terrorist group known as the Symbionese Liberation Army (SLA) kidnapped her.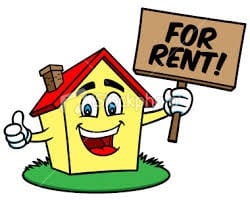 Front page news described Patty as a kidnap victim, but eventually, the story showed Patty as a suspect in a bank robbery organized by the SLA. It is not likely she would have become a gun-toting lawbreaking bank robber had she not been kidnapped and forced to support the SLA.
In the end, it did not matter that Patty's kidnappers coerced or forced her to break the law. She committed a Federal crime when she entered the bank with an assault rifle. Following the armed robbery, Patty, a kidnap victim, was plagued with severe legal trouble and in fact served prison time.
Patty Hearst's kidnapping occurred 43 years ago, so you might wonder what made me think of the Hearst story in October of 2017. Lakewood City Council's copy-cat creation of the Rental Housing Inspection Program (RHIP), which is set to begin in 2018, is what triggered my Patty Hearst memory.
Why?
I recognized the parallel between the 1974 Hearst kidnapping and the projected 2018 commencement of the Lakewood RHIP.
1974 – Symbionese Liberation Army (SLA) kidnaps Patty Hurst.
2018 – The City of Lakewood plans to "kidnap" Lakewood property owners and property managers to launch the RHIP by making an end-run around the U.S. Constitution.
I recognize Lakewood's kidnapping action is not the same or as severe as that perpetrated by the SLA. When Lakewood coerces and forces landlords and managers to stop what they are doing and then makes them do something else with their time and money against their will, it is not too much of a stretch to call Lakewood's action "kidnapping light."
1974 – The SLA coerced or forced kidnap victim Patty Hearst to enter an occupied building with an assault rifle thereby committing the Federal felony crime of bank robbery.
It is doubtful that Patty would have committed the crime had the SLA not kidnapped her.
2018 – The City of Lakewood plans to coerce or force kidnapped landlords and managers to highjack the Washington State Landlord Tenant Law (LTL) 48-hour inspection notice and use it for a questionable and controversial purpose.
The SLA forced an assault weapon into the hands of Patty Hearst. The assault rifle allowed Patty Hearst to make the bank robbery victims submit to her demands. Some might conclude the kidnap victim had no choice but to rob the bank.
The gun in Lakewood's action is the LTL 48-hour inspection notice. With the 48-hour inspection notice in hand, landlords and managers will force the tenant victims to submit to their demands.
Landlords and managers will have no choice but to abuse their tenants in this manner because of being forced to act as the City of Lakewood's agent.
Patty Hearst faced physical death by the SLA if she refused to cooperate. Landlords and managers will face the death of their income rental property investments if they refuse to cooperate.
1974 – After Patty Hearst eventually regained her freedom, she had to deal with significant legal trouble because of the bank robbery.
2018 – Eventually it is possible the City of Lakewood, as is happening in other parts of our country, may face a court challenge for what some consider Lakewood's violation of tenants' Constitutional Rights under the Fourth Amendment.
Should Lakewood's RHIP be challenged in court, landlords and managers, like in Patty Hearst's case, may also face legal trouble. Any victim of Lakewood's RHIP may consider landlords and managers to have been complicit because they acted as an agent for Lakewood's troubling RHIP action.
After all, even the City recognizes without the forced participation of landlords and managers, Lakewood RHIP would be a clear violation of our US Constitution. Americans of all colors and financial standing have a Constitutional Right against unlawful and unwanted search and seizure. If that is not the case, why then does the City not serve their own inspection notice upon the tenant?
1974 – The Patty Hearst case is over. Looking back into history, we know how the Hearst saga ended.
2018 – The City of Lakewood case is not over. In fact, it is just starting. Looking into the future, we do not know how the RHIP saga will turn out.
Landlords and managers, like Patty Hearst, may be in for some troubling unintended consequences when at first they are Lakewood kidnap victims and later become suspects in a Constitutional Rights violation(s).
Because I am not qualified or allowed to practice law, if you are a landlord, manager, or tenant, I recommend you consult with an attorney regarding Lakewood's RHIP to help determine your legal rights and ability to sue the City of Lakewood for financial damages.
Consulting an attorney before the trouble starts does not cost, it pays.