Mr. David Anderson, The Tacoma News Tribune and I have written something close to 90 articles criticizing the City of Lakewood's controversial Rental Housing Inspection Program, known as the R.I.P.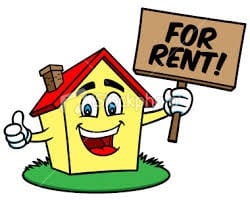 Any property owner who does not plan to fight the City of Lakewood with an attorney, file a class action lawsuit, file an initiative, contact the American Civil Liberties Union, or consult with Columbia Legal Services, and who does not want to pay one or more $125 re-inspection fees, should plan on a 4-step RIP inspection process.
Inspection 1: As soon as Lakewood informs you that you have nine months to perform a safety inspection on your rental, you should conduct a self-inspection of the property to determine if there are any violations.
Inspection 2: You should check the property one day before the official inspection to help confirm that the tenant has not created any new violations within the nine-month period.
Inspection 3: Smart money would schedule the official inspection in the afternoon. The owner should make one more self-inspection in the morning in case the tenant has generated any new violations overnight. Tenants do dumb things like removing the smoke detector batteries. If you can correct any last minute violations before the official inspector arrives, you can save time and money.
Inspection 4: Have the official inspection performed.
There you have it. Rock solid tips and information any landlord needs to survive this government intrusion.
Any landlord who feels bullied into complicit action to support the City of Lakewood's efforts to invade a renter's private residence may do well to sell their Lakewood rental property.
Lakewood City Council has their heart in the right place. They very much wish to eradicate slum conditions for renters. Anyone should want to support that concept.
The problem is, Lakewood City Council's approach violates the spirit of our country's Fourth Amendment to the US Constitution. The US Constitution means what it says, and is designed to protect everyone without prejudice, including white, black, Asian, Hispanic rich and poor. The Constitution is for everyone.