The "custom software solution to support the Rental Housing Safety Program", described by the city as 'complex and sophisticated', is now five times the original estimate.
Of the $200,000 cost overrun the city says was unforeseen but necessary to develop the deluxe program by which to 'register and administrate the rental units' in Lakewood, the city says: sorry 'bout that.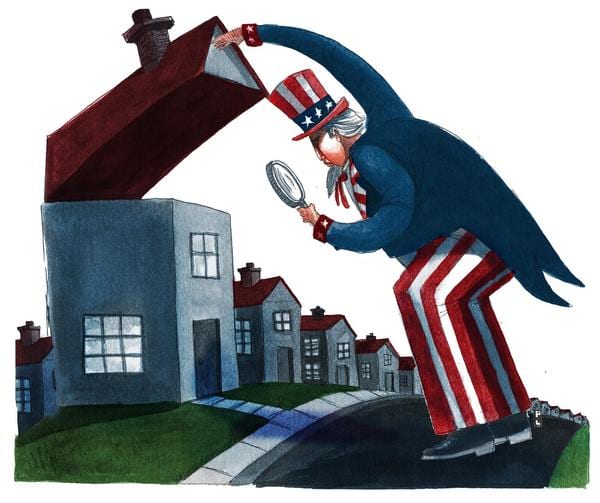 To offset the one-quarter of a million dollars to keep track of who owes what for a controversial program allowing city-approved inspectors to ensure rentals meet the standards city leaders have set, proposed savings would include "computer replacements that are not necessary."
At least that's the hope – and the forgiveness – sought by city staff of the Lakewood City Council at its meeting September 18 (p.044).
In related developments, Councilmembers Paul Bocchi and Mike Brandstetter co-authored just days ago their defense of the Rental Housing Safety Program.  Since the council began deliberations in early 2015 on what was then called the Rental Inspection Program (RIP), this "Op-ed" as they called it, was the first time council representatives made their position known in this publication (13,000 users, 20,000 hits daily) on what has become an election issue.
Brandstetter is up for election this November, as are Jason Whalen, Mary Moss, and John Simpson all of whom voted for the Rental Housing Safety Program.
Ria Johnson-Covington, challenger to Brandstetter, has made the Rental Housing Safety Program a focus of her campaign stating the policy needs to be reassessed, stakeholders brought back to the table, and that the public would benefit from the "increased awareness" that her approach would entail.
Brandstetter wrote in the op-ed that "previous education efforts . . . conducted by the city and aimed at improving poorly maintained properties had a limited effect on improving the inventory of rental housing."
However, the evidence for "previous education efforts" is not only lacking but the council in fact rejected a "robust tenant/landlord outreach educational program" (p.9) in favor of what has now become a 'complex, sophisticated, custom' – not to mention costly – government-run program.