And landlords too for that matter.
There's an election this November in Lakewood, Washington. Political signs are appearing; social media postings are occurring; media interview invitations and Q & A's have been sent.
If there's an issue more than any other that affects the entirety of the city it's the Rental Inspection Program (RIP) – as originally titled – Rental Housing Safety Program – as it was subsequently changed to read.
"The gigantic scale of government has made us a nation of 'idiots,' incapable of attending to public affairs and the common good."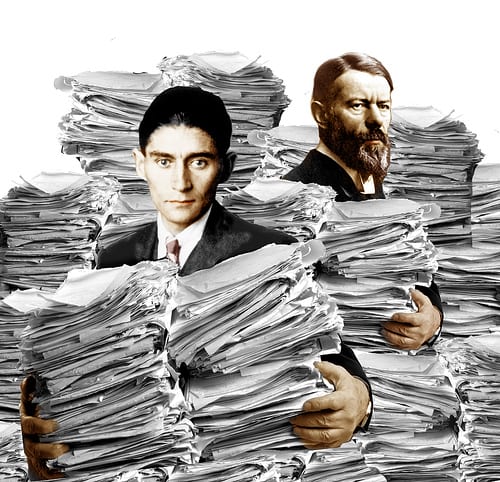 "Blunt," best describes this and other of the premises espoused by Providence College professor Anthony Esolen in his book "Out of the Ashes: Rebuilding American Culture" published in January of this year.
Basically, anytime you do for others what they can and should do for themselves, you create a more dependent, more subservient, more compliant populace.
That's the scenario – and the typical government approach – to 'helping' the homeless for example: house them; clothe them; feed them, but put them to work?
The truism: "Work is fundamental to the dignity of the person," attributed to Pope Francis, has an antithesis when describing the trendy Rental Inspection Programs sweeping America as cities adopt the bureaucratic notion that they, the government, will do the work of inspection – ensuring you live in a manner acceptable to government standards, accompanied of course with associated fees, registrations, data processing support systems, and more, much more – because you, the renter, and the otherwise responsible landlord, are, well, idiots, incapable of taking personal ownership of your own living conditions.
The "You can do it, we can help" slogan of Home Depot has become the 'We will do it and you will like it' mantra of RIPs run by governments "gigantic" and otherwise.
Ironically, the Home Depot's mascot, Homer D. Poe, was designed by illustrator Gwyn Raker to "be a funny guy next door who wasn't intimidating."
Yet if there's a word that best describes RIPs it's "intimidating" what with the 69-box, seven-page checklist carried by government-approved clipboard carrying inspectors inspecting – like-it-or-not – every nook and cranny of every rental in the city such that the government next door – casting a supersized-large shadow over the landscape – is not funny anymore.
Nevertheless, four incumbents in Lakewood, WA are running on this platform, that bigger government is better government, placing citizens in what Max Weber called the "iron cage."
"Notable German sociologist, political economist, and administrative scholar," Weber recognized bureaucracy – a group of administrative policy-makers – as "the most efficient form of organization, and perhaps indispensable for the modern state," but Weber "also saw it as a threat to individual freedoms. . . in which traditional motivators for behavior were cast aside.
"Instead of utilizing . . . values to motivate behavior," a bureaucracy instead "trapped people in an 'iron cage' (of) control."
What's at stake in this election is not so much how the voters observe the candidates, but how they perceive themselves.