If house-cleaning robots can collect data as they sweep up your house, regularly updating maps of floor plans, as well as the layout of home furnishings so as to "avoid toppling over lamps and ramming into your furniture," think of what software utilized by a city-approved inspector of your rental could do.
In a Smart Home world where you can watch your kids napping on your Smart Wrist Monitor; get a notification on your Smart Indoor Security Camera when your kids – or anyone else – walk in the door; and turn off your Smart Lights before bed with a single word, what does (with apologies to Rob McKenna whose column is thus entitled) "Smarter Government" do?
Expand.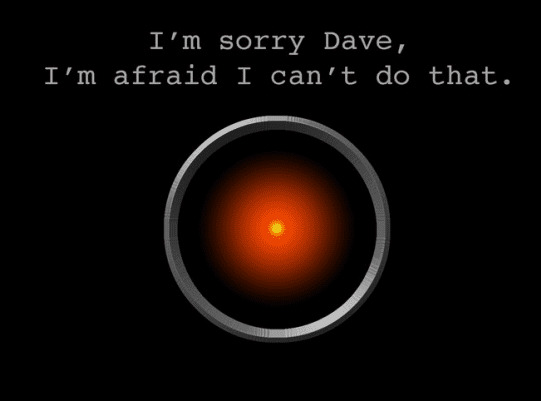 Let alone the hardware (listed below) to run Lakewood's (Washington) debatably-necessary Rental Inspection Program (RIP) supported now by the software, why?
Are 'sound effects, animal imitations, ability to sing – though not too well – and programable pronunciation of supercalifragilisticexpialidocious, even said backwards,' among the computer software's many features?
Let alone know, map, track and store the layout of every square inch of your rental?
Though the futuristic computer description above is the fictional creation of New York Times bestselling author Clive Cussler ("Cyclops", p.67), one that hearkens back to Hal, the giant computer in the movie 2001, the Lakewood City Council evidently blinked not an eye when told that the yet-to-be-installed data-collection system for its yet-to-be-instituted Rental Housing Safety Program would cost $133,000, slightly more – nearly three times more – than the original $50,000 estimate (p. 75 of 185).
The $133,000 software for the "historical tracking" of where – and how – you live, is just the latest cash payout in the growing list of plans Lakewood's RIP architects have by which to expand the girth of government while reducing the financial waistline of taxpayers.
To top off the litany of ways to spend your money for the RIP – what you might call the hardware for your hard earned money – the city's initial plans called for 10 percent for overhead; step raises and merit pay for the Housing Safety Inspector ($93,000) and program manager ($49,720); purchase of a car ($30,000); creation of a workstation ($20,000); a Tablet ($1,000) and, to round out (not including the software which was only recently added at $133,000 – "costs have grown" being the official city explanation) the total package of $175,000 annually (p.3 of 5): a Smart Phone ($50).
And to think much, if not all, of what Lakewood plans to accomplish with its Rental Inspection Program could have been done – speaking of Smarter Government – for free.