Submitted by Don Doman
Yard Art is generally a term for "any man-made aesthetic experience occurring in a private yard or garden." However, I like to go a little broader and add murals and almost any artistic display you can see while driving by a yard, a building, or other structures including commissioned pieces of art by corporations or governments for civic spaces. I also like to add natural forms that stand by themselves as a thing of beauty.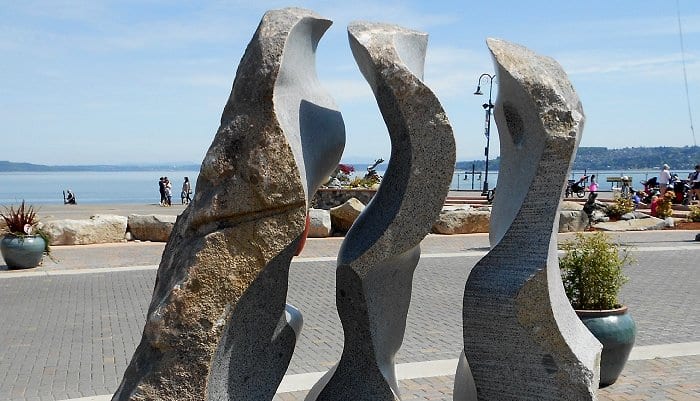 There is even a national Yard Art Day, which is celebrated on Labor Day. This movement began in Charlotte, North Carolina, but should expand across the continent.
"It is my dream that for one day people remember that child within them that likes to play creatively without any judgment or restraint. For us to cross neighborhood, city boundaries. To be inclusive. Art can do this."
– Deborah Triplett, Yard Art Day creator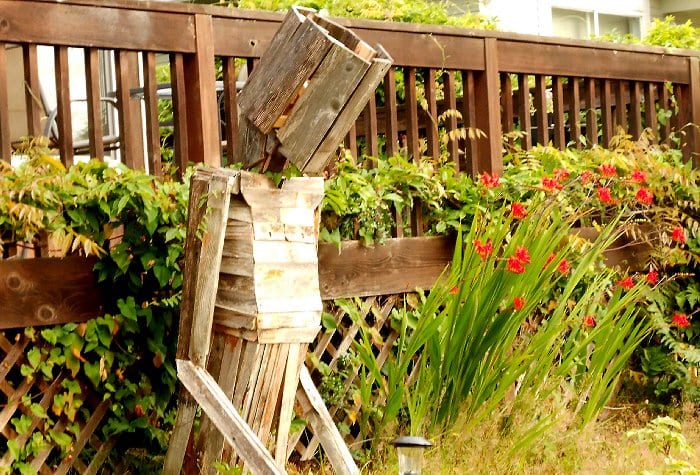 Over the years most people have seen yard art as garden displays, which usually mean backyards. I like art that is more accessible. Garden parties are a great way to share landscape, flowers, and yard art, but they only touch a few people. A tour of a home touches even fewer people, but yard art can reach hundreds or even thousands of people driving by every single day. Art in a museum only reaches a few people and so is hard to attract a following, but yard art can create an instant connection.
Smooth jazz guitarist Ed Taylor recognized instantly the design of openness and reveal of our Madrona Deer Park front yard sculpture, when he stopped by our home to show off his new Gibson guitar. He had to play a riff or two. The riff is the language of rock, funk, and jazz. In Tacoma's Sixth Avenue district there is a metal sign/yard art/display that announces the border of the Sixth Avenue Business District. The sign is just four blocks from Jazz Bones, a favorite, local night spot for music. Ed saw the connection immediately. I think Ed liked the feeling that our yard art evoked. It's a metal riff done in jazz. Art attracts the eye, while jazz attracts the ear, but both draw people into their world.
Smooth jazz guitarist Ed Taylor recognized instantly connection between jazz and our Madrona Deer Park yard art.
Basically, art is life seen through a magnifying glass. It's an exaggeration . . .an embellishment that reveals or shows off a truth or draws your attention to it. In a country that thrives of transportation and moving, what better way to show off art than a display that reaches out to casual viewing? Yard art lends itself to viewing. A beautiful day, take a drive searching our yard art. A rainy day, take a drive is a storm and seek out art. Once found you don't have to simply drive by. You can stop even in a drizzle. Get out of your car, pause, think, enjoy . . . and then move on.