Submitted by Don Doman
Everyday is the kind of day that cries out for adventure. To celebrate I suggest you go through a carwash. You know the ones where you pull up to the entrance, pay the fee, and then pull in at the green light and stop when the red light comes on. Your car is showered and soaped and scrubbed with canvas or plastic daubers and then rinsed and blown dry. I did this recently and I got to thinking . . . Life is Like a Carwash . . .
Unless something unusual happens you know about how long it's going to last.
You can go it alone, or you can have friends and family join you on your little journey.
You're sometimes spit at.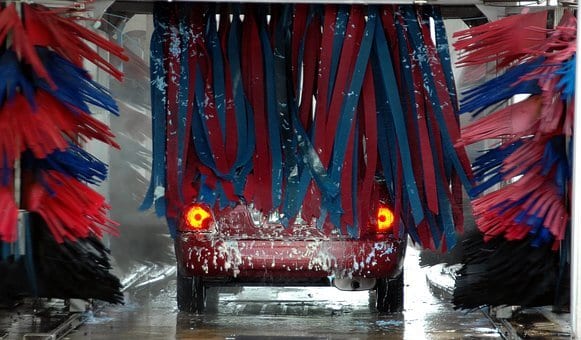 Everything seems to come at you from all directions with things flailing away at you like furies from Hell.
You have the feeling that you're moving forward, even when you're really just stuck in one place.
And sometimes all you have to look forward to is a blast of hot air at the end.
But Life is Not a Carwash . . . You can complain, you can pray and talk to upper management, and perhaps you'll get guidance, but no divine intervention. You'll never get a rain check. You can only go through once on each ticket. So, sit back, relax, set your sites, keep going straight ahead, stay clean, and enjoy the ride.