My photo depicts a message worth sharing. How nice it would be if everyone saw the sign and then did their very best to promote the "Imagine Peace" concept.
We might start with the simple question, "How can I be civil, even under difficult circumstances?"
If husbands and wives, brothers and sisters, neighbors, workers, governments, and countries can imagine therefore promote peace, our world will be a better place.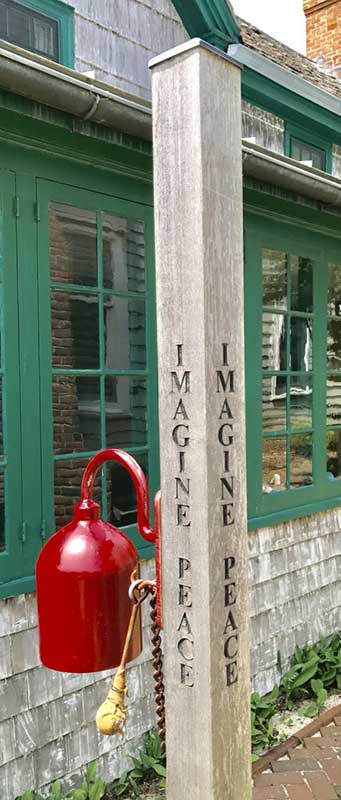 If you are curious as to where I found this sign, my answer to you is Lewes, Delaware in the historic district.
When it comes to peace, perhaps Lewes, Delaware is the center of our universe. It is peaceful in Lewes.