Yes, there are bad cops, especially in places outside the Pacific Northwest. A lot of cop ethics develop from local cop culture prevalent in the area of the country being policed. When citizens hear about a bad cop in some distant city like Detroit, they tend to think all cops, even their own neighborhood cops, are bad. That is faulty thinking.
In 1965, I witnessed excessive force by the Chicago Police when they apprehended two attempted homicide suspects. Because I was one of the young victims this punk and his gang wanted to rob and kill, I have to admit I experienced a moment of joy when Chicago's finest meted out a small portion of street justice, the message being, you do not lie to the Chicago Police. I recognized the rabbit punch was not right or legal but the officer's excessive force paled in comparison to what the five thugs did and wanted to do to me and my friends.
In 2013 while on a cross-country motorcycle trip, I was victimized by a fat, white haired, old, small-town police officer in Tunica, Mississippi up on Highway 61 who's behavior and body language gave me a crystal clear feeling of what it is like to be black and targeted by cops who should not be cops. It was all about body language and the endless, unwavering, steel piercing, evil look of hatred that created an amazing amount of fear and stress.
We felt victimized by discrimination and hatred. I say we. My bike riding, breakfast eating pal, Kevin, was black and I was white and I still am. He was from up North in the Twin Cities area and was not use to this kind of cop on black behavior.
I am deadly serious when I tell you the southern cop put me in fear for my life. I wondered if the evil cop would follow the two of us out of town to his favorite "beat-down spot" where we might be unfairly jacked up, beat or have our brains blown out. None of my worse fears came to pass. I kept looking in my mirrors. He did not follow us.
It probably helped that we made good decisions while in this southern zone of prejudice and hatred. Kevin made, what he called, a perfunctory "Good mornin officer." On my part, I chose to not leave my breakfast, walk across the expanse between the three of us and ask the cop, "Why are you giving us an evil stare? Is there a problem?". I recognized that challenging a bigoted and prejudiced southern cop might easily prove to be problematic.
I admit that some cops are branded as bad cops because they deserve to be branded as bad cops like the Chicago and Tunica cops described above.
Conversely, lot's of good cops are branded as bad cops based on public misunderstanding, hysteria, incomplete information, false information, hidden protestor agendas and lastly and most repugnantly a hidden agenda on the part of our print, TV and radio news reporting sources.
Yes, there are bad cops, just like there are bad teachers, doctors, lawyers, newscasters, and hot dog vendors. But when you think about it most cops perform their duties in a professional and acceptable manner. Most cops are good cops.
I wish to make two key points with this writing.
#1. Anytime you read about a physical altercation or shooting, ask yourself, "Before I analyze any of the information related to the use of physical force (hands on) or lethal force (shooting), what were the actions of the individual(s) who was the recipient of the force prior to the use of force?". Did the subject fail to comply with a lawful order? This question is of paramount importance and must be answered before moving on to the typical and often necessary Monday morning quarterbacking that follows any high profile incident.
#2. Comply or die. Based on my education, training, and experience on the street, the Comply or Die principle is very clear to me, both on the street and inside my home.
Would you think it reasonable for a police officer to shoot an "unarmed" subject who refuses to comply with an order to drop a pack of cigarettes or a cell phone?
Most uninformed citizens would say, "NO, it is not reasonable to shoot an "unarmed" citizen who refuses to drop a pack of cigarettes or a cell phone or …"
I do not agree. My answer is, YES, the citizen needs to drop the cigarette pack or cell phone or prepare to die.
Why is there a life and death difference between the thinking of ordinary citizens and a retired cop?
Watch the two video clips that follow and the answer should become clear and with that, you will no longer be uninformed.
COMPLY OR DIE VIDEO #2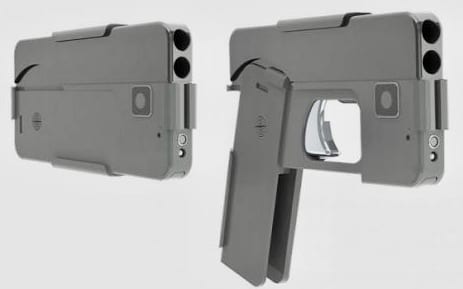 COMPLY OR DIE is simply a catchy way to say, when someone in authority such as a police officer gives a lawful order, obey the order. If you think the cop is wrong, in most cases you should comply anyway. Later, when appropriate, double back and report the issue to the officer's supervisor or consult with your lawyer. The street is not the proper and intelligent place to argue and fight with the cops.
Believe it or not, I submit to you that if parents teach children, teachers teach students, friends teach friends to respect authority by word and action and they teach Comply or Die, a lot of trouble will be avoided and lives will be saved. Of course, the ACLU and the slanted press will not want citizens to know Comply or Die.
No one ever talks about Comply or Die. The news and uninformed citizens always leap forward to what the cop did, ignoring totally what the citizen did or failed to do that stimulated the use of force. I am not suggesting cops are always right, but most of the time, they are.
When you hear the word, "Police" followed by the words, 1) "don't move or I will shoot", 2) "drop the gun or I will shoot", "drop the cell phone or I will shoot", "take control of your dog or I will shoot", "get on the ground or I will shoot, "don't come closer or I will shoot", Comply or Die.
No, I am not a trigger happy guy. I have had a number of occasions to shoot someone, both as a civilian, before becoming a cop, and during my law enforcement career. I was always able to effectively utilize a lower level of force or action and thereby avoid the traumatic experience of shooting another human being. I believe my communication skills gave anyone in my gunsites a clear message that I understood Comply or Die.
It is that simple. Comply or Die.