Have you ever wondered what a police officer does in a 30-year career, day in and day out? I understand we think we know what cops do from watching make believe sources such as TV, movies and the news.
Having worn a police uniform for 24 years, I can, with great confidence, tell you that unless you have worked as a police officer, it is doubtful most people possess a clear idea what officers do during their shift. Officers spend 8 – 10 hours or more on the road, inside houses, inside buildings, on the water, up in the air, and out in the woods. Every day is different and most days are not like what is protrayed on TV, movies or the news.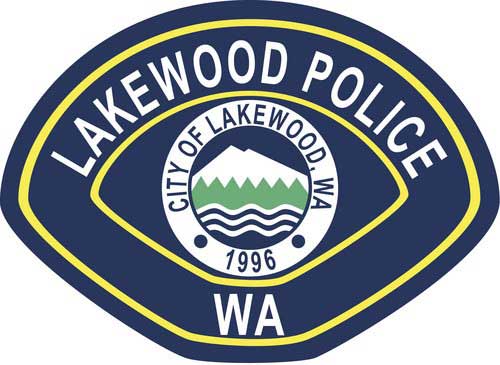 Police officers are referred to as the thin blue line. Men and women wearing blue uniforms with badges try to surround each one of us to help and protect us. In reality, there are not enough police officers in most jurisdictions. Thus we have the concept, thin blue line.
Let me share one example of a typical day in the life of a police officer. First of all, the thing that is typical about a police officer's day is that no day is ever typical.
A few weeks ago a homeless family of six comprised of both parents and four children came to the attention of our Lakewood Police Department.
Six in one family is a lot of homeless people and kids are involved.
A home for a kid is an important basic need most of us might take for granted. I am pushing 74 and can still remember one particular home I lived in back in about 1949 when I was a first grader. We lived in a rental house in the woods on ten acres with a pond and a long dusty circle driveway in Kenmore, Washington. I remember rolling around in the driveway dust in my Hopalong Cassidy cowboy outfit. Mrs. Stalhammer, across the street, had a horse my sister and I got to ride. That was a happy place for me and my memory goes back 68 years.
What must it be like for the four kids involved in this homeless situation to not have a home? It is likely that for the rest of their lives they will have a clear cold memory of being homeless. The memory can be burned into each child's mind.
My point is if I can remember my happy home from 68 years ago and relive the joy of my youth, is it not likely these four children will never forget the nightmare and trauma of being homeless?
While acquiring a minor in Psychology during my university years, I learned it is possible for the four children to forget this awful time in their lives if a defense mechanism known as repression or dissociative amnesia is triggered. Even if the pain is forgotten, the memory will most likely remain in their subconscious minds. While the memory is unknown to the child, it can still impact on their thinking and behavior causing mysterious negative act-outs and negative and fearful future decision making. A victim of repression will not understand what is going on or why.
When the family came to the attention of members of our Lakewood Police Department, LPD clearly recognized the significance of the problem and accordingly spent several weeks trying to improve the family's situation.
Good police officers are not just gun packing badge wearing people in uniforms. They are highly proficient problem solvers. They operate with abundant amounts of training, common sense, and grit along with huge heart. Lastly, police officers typically never give up.
Unfortunately, we generally do not often hear about this kind of good cop story.
Lakewood Police, working with staff at Four Heroes Elementary, along with the LPD Behavioral Health Contact Team made several attempts to connect the family with local resources. Their efforts failed to produce any significant help for the family.
The officers did arrange to obtain funds from the Lakewood Officer's Charity to pay for a couple of nights in a local motel in order to get the family out of the weather. Two nights in a motel bought the officers more time to develop a permanent solution.
The parents repeatedly told the officers that if they could get to Southern California their relatives would help them.
The officers managed to coordinate enough resources to provide the entire family a one-way train ticket to California.
Once the family made it to California, their dire situation improved significantly resulting in a place for the family to live and the successful enrollment of all four children in school.
Our officers never gave up. They did not just ship them out either. They tried to locate local resources. When their efforts failed to solve the family's problem, they found another solution thereby helping the family to catch their own personal lifeline.
Our Lakewood officers may well have eliminated or at least mitigated the negative impact of being homeless for four innocent children.
It is my hope that when the kids look back 68 years, they will have fond memories of having lived in their relatives' family home in California.
Thank you, Lakewood Police. We appreciate your serving the Lakewood community as our thin blue line.