Recently I had the pleasure of celebrating my friend, Shane's, birthday. Apparently, I am not his only friend based on the number of party guest vehicles spilling out of his driveway into the street. Inside the house, it was shoulder to shoulder friends and family having a great time together with good food and beverage as they eased Shane into his 63rd year. It was a veritable "Who's Who's" gathering of accomplished men and women.
Out of the crowd, who should I spot? None other than Lakewood's iconic Timothy Johnson known far and wide for his honest dealings, (Johnson Commercial) in commercial real estate, his artistic prowess and his ability to talk about taboo topics like politics and religion.
Democratic State Representative David Sawyer's name surfaced during our conversation. Sawyer's recent headline-grabbing pot promoting idea is to force the City of Lakewood to "get off the fence" by either allowing doper shops in Lakewood or by banning doper shops in Lakewood.
Our Lakewood City Council has wisely chosen to not issue any businesses licenses to marijuana shops because to do so would be a violation of Federal Law. I compliment Lakewood City Council for their action.
Sawyer has threatened to introduce legislation that will serve as a financial bullying tactic which he hopes will force Lakewood off the marijuana fence. If his law passes and Lakewood chooses to not buckle, our city is projected to lose a half a million bucks a year because Sawyer's bill will dictate that if we refuse to violate Federal Law and refuse to allow doper shops in the city, Lakewood will lose all tax revenue from alcohol sales.
Timothy asked me, "Did you ever see the 1946 film starring Jimmy Stewart called It's A Wonderful Life?" I quickly responded, "Oh my yes, I have, multiple times. It is one of my favorite films."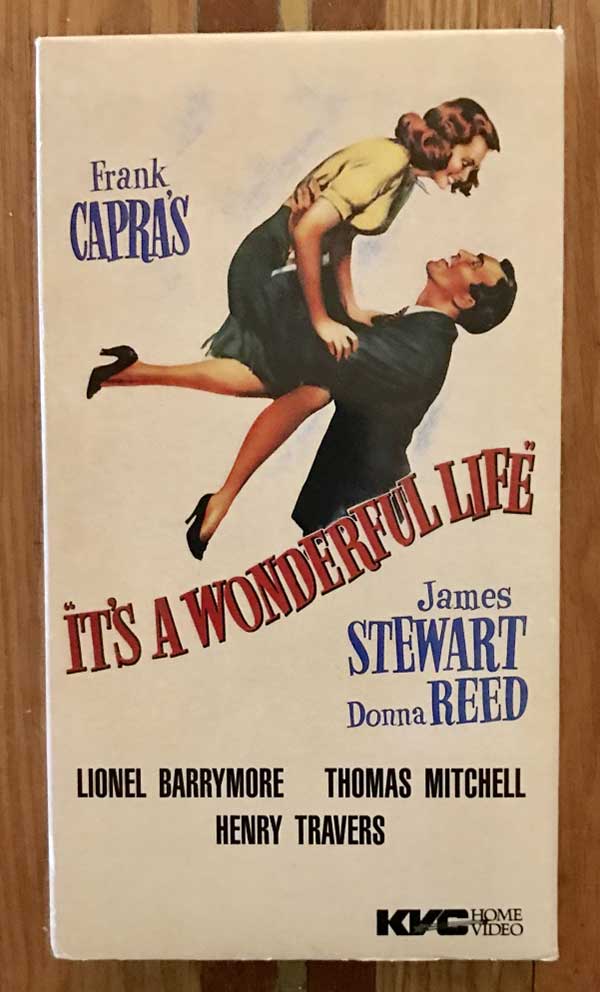 The movie is about a struggle between good and evil in a small idyllic town called Bedford Falls. If good wins out, the town keeps its name, Bedford Falls, and it's wonderful life small town atmosphere along with being a great place to live, work and rear a family.
If evil wins out, the town's name changes to Pottersville; an evil place full of sleazy bars and strip clubs.
Timothy asked, "Which character does State Senator David Sawyer remind you of from Jimmy Stewart's film?"
Immediately I said, "The evil crooked banker, Mr. Potter."
I have to admit the election clearly demonstrated that we had more dope smoking voters turn out than non-dope smoking voters. It is now legal, according to state law, to have dope shops invading our city neighborhoods. Weedsters won step one of the political process.
But what about Federal Law? Intelligent analysis dictates that dopers now need to take step two by going to Washington DC to change Federal law, thereby making it possible to capitalize on the new Washington State marijuana law which facilitates legally getting high.
Dopers, you need to talk to Trump and Congress. Maybe marijuana fans could stage a smoke-in. If you can get Congress high enough from second-hand smoke, you will probably get all the votes you need to change Federal law.
Until then, Lakewood City Council should continue to show strong backbone by not buckling because of Sawyer's bullying financial extortion tactics. There is no reason for Lakewood to do anything including getting off the dope fence. Marijuana is against Federal law. End of discussion.
You have to ask yourself if Sawyer is willing to force the City of Lakewood to violate Federal drug laws, what other laws will Sawyer wish to have us ignore in the future?
Will prostitution be on his list? After all, there is big money in prostitution and we could tax it.
What about slavery? The Civil War of 1861 – 1865 is over. The war's outcome gave us the gift of a slave free country based on Federal law that makes slavery illegal. If Sawyer advocates violating Federal drug laws, will Sawyer eventually advocate ignoring our Federal anti-slavery law? If he does, making the politicians the slaves would seem fair. African Americans have already suffered enough.
States, cities and Mr. Sawyer should either comply with all Federal laws or work to change them.
Hold tight Lakewood City Council. So far you have done the right thing by not violating Federal law. I compliment you for your decision to take the high road.
Do not cave and do not let Sawyer rip us off on any proceeds we earn from liquor sales. If we sell the booze, we should collect the dough. Until we become a dry city and outlaw liquor sales, our city should benefit from its rightful fair share of liquor tax revenue.
If evil wins out, those who choose to do so will be able to gamble, buy dope and, patronize prostitutes, without leaving the city. If good wins, the City of Lakewood will be an excellent place to live, work and rear a family.
In the movie, when evil wins, Bedford Falls becomes Pottersville named after the evil and crooked banker. If evil wins in our city, Lakewood can be called Sawyerville, named after the Democrat from Parkland.