On February 17, 2017, David Anderson wrote a thought provoking letter titled, Cryptids and Fungi — news of the weird from the State Capital.
According to the Oxford dictionary, a cryptid is an "animal whose existence or survival is disputed or unsubstantiated."
Mr. Anderson's letter described one of our lawmakers, Republican Senator Ann Rivers from LaCenter, Washington spending our valuable taxpayer time and money attempting to create a new law which will make the Sasquatch, also referred to as the Forest Yeti, AKA, Bigfoot as the official cryptid of Washington State.
Yes, it is our taxpayer time and money. We vote lawmakers into office with the expectation they will do good work in a much-needed effort to solve a multitude of societal problems, such as state budget concerns, problems with schools, domestic violence and the criminal justice system to name a few. We don't vote them into office to goof off promoting dopey cryptid bills.
Bigfoot is real. The lawmaker is not. I believe in Bigfoot. I do not believe in Senator Rivers. Maybe we should make Senator Rivers the official cryptid of Washington State.
Enough politics. Let's talk Bigfoot.
You may be asking yourself, "How can Joe Boyle be so certain Bigfoot is real?" The answer becomes readily apparent when you consider my extensive scientific qualifications. My invaluable background puts me way above the average citizen when it comes to having a well-defined expert opinion on Bigfoot. Many of you are probably not aware of my credentials. I do not wish to brag, but let me share a few facts.
I married a research scientist's daughter.
I earned an impressive "C" in high school biology without ever going to class.
I completed an entire year of high school physics studies earning a D+. (Mr. Prevost – Physics)
I earned an average grade of B+ while taking college level Rocks I (physical geology) & Rocks II (Hysterical geology).
I have personally captured photographic evidence confirming the existence of Bigfoot which I have included in the 3 photos embedded in this article.
Exhibit 1
A photograph I captured of what is obviously a Bigfoot footprint. I stumbled across the footprint in some mud next door to my house. That was the same night my motion security lights kept flashing on and off.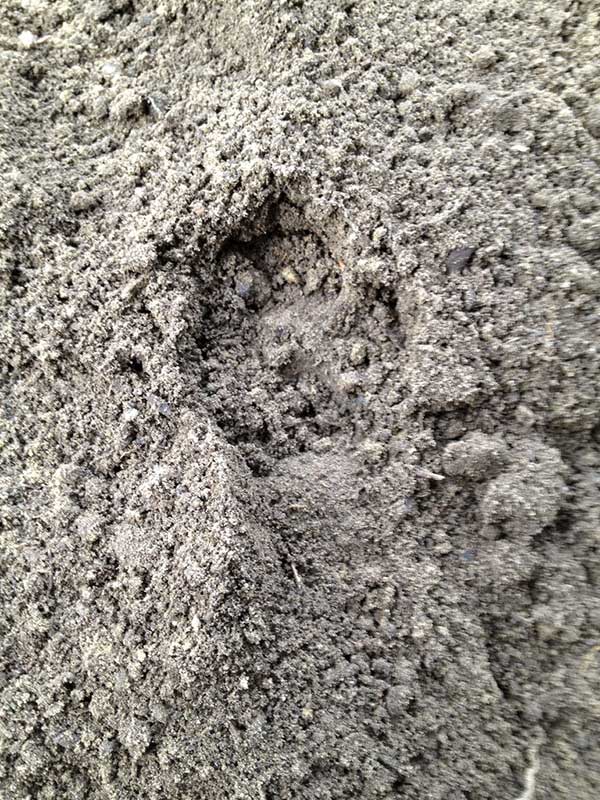 Based on the length, width, and depth of the footprint, Bigfoot must stand a little over 8' tall.
Exhibit 2
A never before seen photo of a teenage Bigfoot. Science has never captured a Sasquatch during marine activity. Typically if there is water involved, we think of the Loch Ness Monster. Usually, Bigfoot is seen coming out of the woods. Sasquatch photos tend to be blurry. Not mine. I used an iPhone 7 with anti-camera shake telephoto lens.
Exhibit 3
A telling street sign mysteriously posted in our community.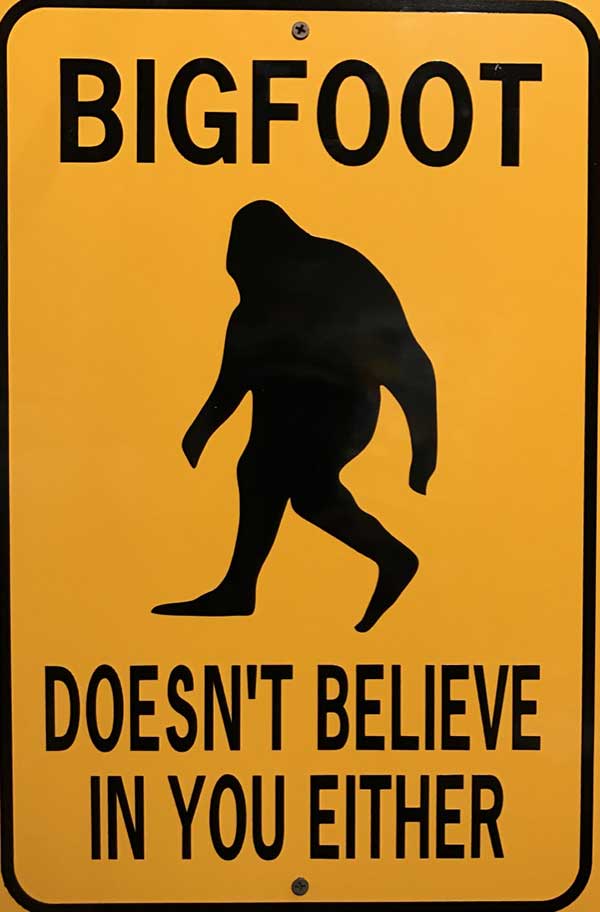 Deductive reasoning dictates that Bigfoot has to be real. Who other than Bigfoot would be motivated to post such a sign? The sign is posted, therefore, there must be a Bigfoot.
You can choose to believe or not, but you can't refute this kind of solid journalistic scientific evidence only brought to you by The Suburban Times.
I, for one, am going to keep my eye open; my left eye. If I get a chance, I will ask Bigfoot to run for Lakewood City Council. A little competition is good for politics and I know Bigfoot loves freedom especially our Constitutionally guaranteed Fourth Amendment.