When you stop and think about it, there is no reason for me to feature our Lakewood City Council's RIP plan in every story I write.
If you agree, I am willing to write about a different topic. I know an exciting subject; telephone dialing procedures. Are you pumped?
When I am finished with my article, if you read it, you should be well informed about new telephone dialing procedures. On the other hand, reading about telephone dialing procedures may leave you begging me for more articles on Lakewood City Council's RIP plan.
Okay, let's ring in the new year with a telephone column.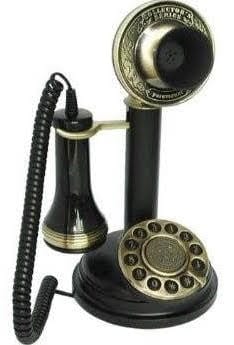 My Neighborhood Security Chief, who goes by the undercover code name Fast Eddy, just informed me that our Washington State Utilities and Transportation Commission has made a couple of decisions that will impact all Western Washington telephone users, well at least those who dial phone numbers. If all you ever do with your phone is answer the phone, you will not experience any change. Changes were set in motion beginning way back in the year, 2000.
Decision #1: To avoid running out of phone numbers as our population expands, beginning in 2017, we will start mandatory 10-digit dialing.
To show you how this works, let's say you are inside your warm house guzzling down a case of beer or maybe a few White Russians as you watch the Seattle Seahawks. Your wife is outside in the rain and wind gardening. Should you need to call her to ask her for another bowl of popcorn, you will have to dial her 3 digit area code plus her 7-digit phone number or 10-digits total. If you want popcorn, you better plan ahead.
Decision #2: Starting with area code 360, new phone subscribers will be issued Area Code 564 instead of 360. Eventually, all Western Washington areas will start using the 564 Area Code as the number combinations are exhausted in Area Codes 206, 253 and 425.
Our existing phone numbers will not change or at least that is the current hype for now.
Even though we will be dialing the area code, our calls will still be billed as local calls.
I remember when my parents converted to a cutting edge phone system c1950s. That meant we were no longer on a 3-party line. We had our own private phone line. Our original phone number was Ch 3603. Then it got complicated. The number was changed to Cherry 2-3603. Oh, how we hated being forced to dial that new 7 character phone number. I never got over it and that was over 60 years ago.
I remember my original number in Lakewood was something like Ju 2-4433. JU stood for Juniper. I had fun telling people my number was JUmpup 2-4433. I would tell people the prefix SK (Skyline) stood for Skagway. GR (Greenfield) stood for GRumpy and so forth. A lot of clean telephone fun was had in the previous century.
Here is the future at least as described by one carrier.
Beginning January 28, 2017, they would like us to voluntarily start using the new 10-digit dialing procedure. That is what they would like. I am going to do what I would like which is to continue using the old 7-digit dialing procedure. They like? I like? Why not I like?
Beginning July 29, 2017, we must use the new dialing procedure for all local calls. If we fail to do so, our call will not be completed and an outgoing recording will inform us that we must comply or die.
Beginning August 28, 2017, customers requesting new phone service may be assigned numbers using the new 564 area code.
I hope my article has you dialed in so when the change comes, you will be prepared.