"Most people tend to rush signing a lease," warned Nancy Simmons Starrs in the December 28, 2016 "Washington Post."
Indeed, "Fools rush in where angels fear to tread," likewise warned Alexander Pope in a poem about tenant/landlord relationships gone bad (or maybe 1711 was pre-rental inspection days).
Since then Edmund Burke, Abraham Lincoln, Frank Sinatra and Elvis Presley among other notables have – like Pope – given voice to the foibles of folks who – like renters – are perhaps enamored with a landlord's (you-can-trust-me, bright-shiny-white-teeth) ear-to-ear smile, or are desperate enough to ignore the ratted throw rug which was advertised as wall-to-wall carpet.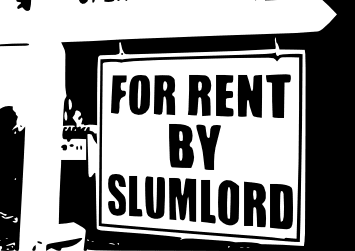 Then, of course, there's the no-pressure comment offered almost as an after-thought per the landlord: 'Oh, and did I mention there are three other interested parties who want to rent this property if you do not move forward?'
So, since being "forewarned is forearmed" (Robert Greene, 1592), and in the spirit of the season having perhaps consumed too much eggnog, some important questions to ask a prospective landlord before signing an apartment lease:
First, is this in Lakewood, WA?
You ask, 'why does this matter?'
Fifty-three (53) articles published on the Rental Inspection Program (RIP) in Lakewood, WA and you're still asking this question?
Second, in addition to parking fees, amenity fees, storage fees, move-in fees, administrative fees, trash-removal fees, pet fees, and partridge-in-a-pear-tree fees, are there any other fees, including but not limited to rental inspection fees?
Third, does the prospective landlord know what the word 'robust' means?
If the answer is 'no'; or there is the slightest hesitation; or he says something inane and unrelated like 'beautiful day isn't it?' or he mutters something you have to ask him to repeat – then smile sweetly (or not) but: 
"You just slip out the back, Jack
Make a new plan, Stan
You don't need to be coy, Roy
Just get yourself free. 
"Hop on the bus, Gus
You don't need to discuss much
Just drop off the key, Lee
And get yourself free" (Paul Simon, 1975).
'Robust' – given no one understands, appreciates, or much less incorporates it evidently as demonstrated here locally, into the warp and woof of the fabric of their daily lives – might as well go the way of the most annoying word for 2016: 'whatever'.
Robust, sadly, is about as relevant as unicorns and caped crusaders. 
'Robust' means, after all, the action to be taken is "straight-forward and imbued with common sense."
Yet 'robust' – the word the architects of Lakewood's RIP used to describe an initial plan option by which to educate the populace concerning tenant/landlord privileges and responsibilities – bit the dust in favor of a 69-box, seven-page list by which city-approved rental inspectors will search every nook and cranny of every rental, with few exceptions, this side of the Mississippi.  Or at least in Lakewood.
So much for "straight-forward and imbued with common sense" which, one would think, an educational program would have been.
Speaking of "straight-forward and imbued with common sense," be sure to review Starrs' article on questions to ask a prospective landlord which article provides – upfront – excellent material on this topic.
Also, check out the State of Washington Landlord Tenant Act which likewise – in great detail, covering every nook and cranny of every corner of the rental issue, safety included – encapsulates every possible question you as a landlord or tenant need answered on this topic, a 'robust' approach to which Lakewood chose to ignore.