As I travel from one end of our great country to the other; well actually I was simply shuffling around my neighborhood, I am constantly discovering renewed and innovative enthusiasm for our election process.
For those frustrated by Trump and Clinton, may I remind you there are alternatives.
For example, Rex The Lab is running for president.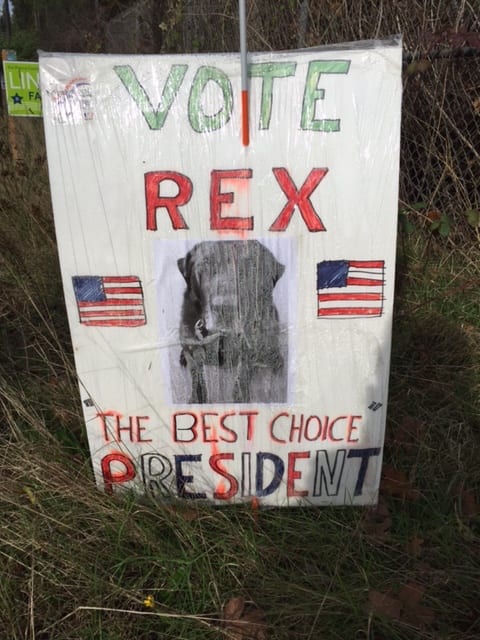 Because you, our faithful readers of The Suburban Times, expect nothing but full, professional in-depth journalistic reporting, I went out on location and conducted a probing interview with Rex's campaign manager.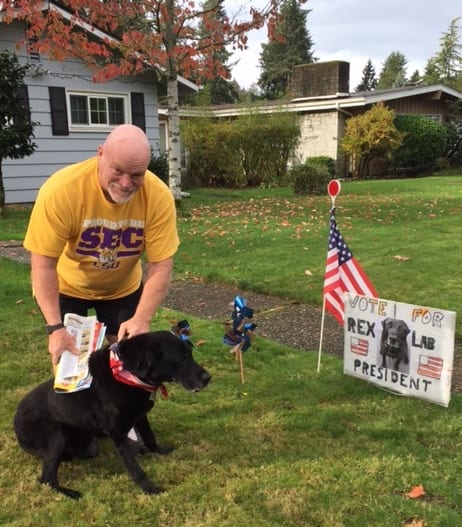 Here is the actual full and unedited word for word interview between Crack Cub Reporter, Joe Boyle and Rex's campaign manager,
Crack Cub Reporter: "Why is Rex running for president?"
Campaign Manager: "We thought it would be good for America to have another dog in the race."
Crack Cub Reporter: "What do you think it will be like for America on November 8, 2016, election night?"
Campaign Manager: "Rex and I think it will be a Three Dog Night."
There you have it; more fast breaking election news from The Suburban Times, a favorite of thinking people who seek intellectually stimulating information on our presidential race.
Don't forget to vote. There is still time to make a difference.