All beavers, unlike many bureaucrats, are known for sagacity: "foresight, discernment, or keen perception; ability to make good judgments."
That's why RIP is so wrong, RIP referencing Lakewood's Rental Inspection Program, or Rental Housing Safety Program as it is wont to be known.
RIP is audacious but not sagacious.
Beavers build dams, canals, and lodges or homes – cities, if you will, colonies for their families, the felled forest providing "still, deep water to protect against predators, and to float food."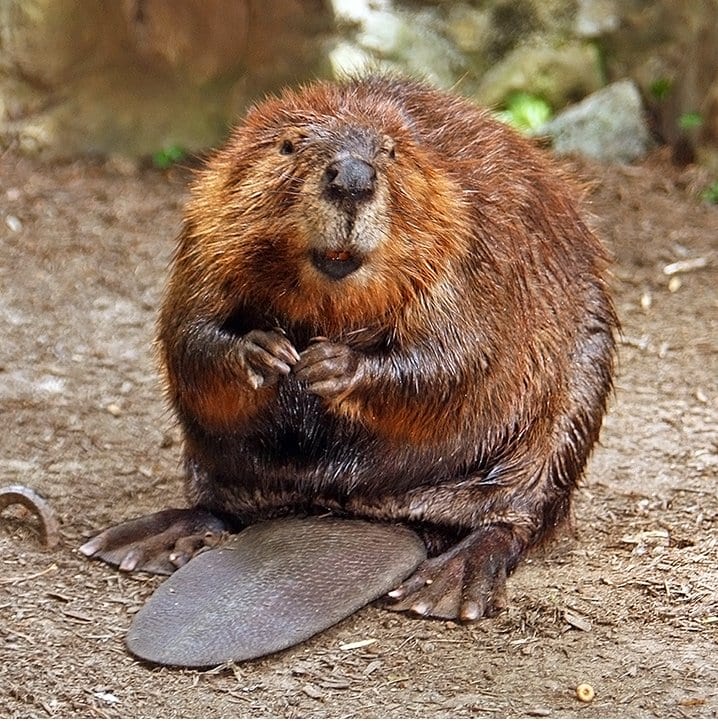 Where do beavers obtain their building materials?  Deep in the dense, dark forest where thick and tangled foliage make transport difficult?
 No.  Beavers are more sagacious than that.
Washington Irving observed in his "The Adventures of Captain Bonneville, U.S.A., in the Rocky Mountains and the far West" the "sagacity of the beaver in cutting down trees, in which, it is said, they manage to make them fall into the water, and in such a position and direction as may be most favorable for conveyance to the desired point."
But where does the Lakewood City Council look for houses that don't meet their yet-to-be-finalized living standards?  Everywhere.  Behind every tree, under every rock, somewhere out there in the deepest and the darkest shadows of Direwood we are led to believe lurk decrepit, deteriorated and decaying hovels of humanity and to find them no tree will escape scrutiny, no rock will be unturned, as a veritable clear-cut swath left by inspectors' scythes is scheduled for the entire city landscape soon.
And to think beavers have poor eyesight.
Take the following three examples of what would have been folly were it not for sagacity.
Recently there was hue-and-cry in Tillicum to obtain a ballot box as residents were purported to be so poor that either a stamp was cost-prohibitive by which to mail in their ballot, or that transportation to the official depository at City Hall was a bridge too far.  KING TV covered that story and Pierce County Auditor Julie Anderson replied in the Tacoma News Tribune with an op-ed.
The solution to the $10,000 box – permission, fabrication, negotiation – estimated by the county, was a $50 box donated by, and maintained within, the community. 
That's sagacity.
Government, on the other hand, excels at the make-it-more-difficult-and-costly paradigm.
Here is a classic true tale of common sense by common people to get a job done when the official position by the officials was that it couldn't – at least not cheaply.
In a story out of Thurston County, the winter flooding of 2002 had "deposited a hellacious tangle of logs, roots and branches on the Deschutes River.  The 1,200-foot-long logjam diverted the river's waters onto 22 adjacent lots and threatened more flooding," reported the Tacoma News Tribune (August 27, 2002).  The commissioners "essentially threw up their hands in despair, deciding to leave the jam in place after spending more than $100,000 studying the problem – the consultant they hired reporting that clearing the river could cost up to $1.6 million.
"Fortunately, the owners of those 22 affected lots ignored the consultant, tackling the job themselves."  A jail work crew was assigned to clear a path along the river; volunteers from a nearby church split the logs and donated them to the needy; and the entire project was completed in less than three weeks – for $8,000, "one two-hundredth of the original $1.6 million."  In defense of the county, the job they gave up on included $1 million to dig a river bypass channel – which turned out not to be necessary.
One more, for now, illustration, more locally, of what happens when a group of legislative-minded-and-directed people meet only to decide that nothing can be or, finally and more importantly, should be done. 
The minutes of Lakewood's Public Safety Advisory Committee (PSAC) will soon reflect (the minutes are three-months behind on their website) the 'solution' the PSAC came up with after nearly two years of studying missing shopping carts.  Rather than draft an ordinance – with which the PSAC was originally tasked by the city council – to deal with the derelict and abandoned and unsightly four-wheelers that the public was told were a blight and a burden upon our otherwise beautiful city, Police Chief Mike Zaro wrote a letter to the shopping stores most responsible for letting their shopping carts proliferate in places other than their respective parking lots.  As of this last Thursday we are now informed – and eventually the PSAC minutes will evidently reflect – that there being no data collected before the letter went out; nor any data collected after the letter went out; nor any complaints; nor any 311 calls, the matter has been dropped.
All this to say, whether the issue is rental inspections, ballot boxes, log jams, or shopping carts the question always and perhaps only to ask is: can this be done more simply and less costly?  Because that is sagacity.
Leave it to beaver.
Postscript:
"Outside San Francisco, in downtown Martinez, California, a male and female beaver arrived in Alhambra Creek in 2006.  The Martinez beavers built a dam 30 feet wide and at one time 6 feet high, and chewed through half the willows and other creekside landscaping the city planted as part of its $9.7 million 1999 flood-improvement project. When the City Council wanted to remove the beavers because of fears of flooding, local residents organized to protect them, forming an organization called "Worth a Dam".  Resolution included installing a pipe through the beaver dam so that the pond's water level could not become excessive. Now protected, the beaver have transformed Alhambra Creek from a trickle into multiple dams and beaver ponds, which in turn, led to the return of steelhead and North American river otter in 2008, and mink in 2009."