On October 1, 2016, in an article titled, Westside Story – 2016 Presidential Election Made Easy, I announced my intention to run for the office of United States President. I could never have anticipated the groundswell of public support.
For example, faithful reader, Greg Horn, gave me his endorsement and is committed to casting his vote for Joseph Boyle – President. If I vote for myself, and I might just do that after considering the other two mainstream candidates, I will have garnered 2 votes.
My mother, who died recently, now gives new meaning to the term, absentee ballot. Had she lived into her 94th year, I know she would have voted for her favorite son, so what harm can there be if I fill out her ballot? Bingo, 3 votes and that is without posting a single yard sign. The pollsters have announced that my momentum is building.
You would think my wife would vote for me, but she recently threw her hands up and said she was returning to her grandparent's homeland in southern Norway until the 2016 election is over. Of course, if I win, she will return from Norway to become our First Lady. As an active undercover Master Gardener, she can hardly wait to get her hands on the White House Gardens.
After admitting that the 2016 presidential election Trump – Clinton fight is driving her batty, Hillary Rodham Clinton is voting for Joseph Boyle – President. Now I have accumulated 4 votes.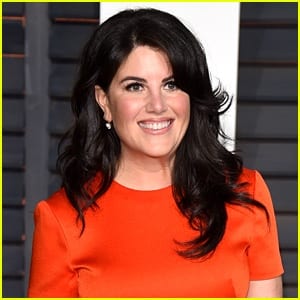 I was reminded that a Pierce County Official made a declaration recognizing me as a national asset. Of course, unlike Donald Trump, I will fess up to the fact that the official is a pal of mine, Jimmy Howe. The foundation for this accolade is based on observations he made as we travelled around the country on Harley Davidson motorcycles. He witnessed my highly developed ability for finding other people's lost wallets, purses and large sums of money. Instead of adhering to the childhood concept of "Finders keepers, losers weepers," I have always had success returning the property to the rightful owner. As Donald Trump would say, "I am proud of that."
Next week, at my first press conference to be held at the new Starbucks at 100th and Bridgeport, I plan to name Greg Horn as my campaign manager. Greg poses an intelligent and timely question. "Who will be my vice presidential running mate?"
My first pick was Monica Lewinsky. She has strong name recognition. For many Americans, name recognition is precisely the sole determining factor for who they vote for.
Additionally, Monica Lewinsky already knows her way around the White House.
Alas, just before my wife caught a boat back to Norway, she vetoed my first VP pick and that moves us to her suggestion for vice president.
Alfred E. Newman – Candidate for Vice President.
I am proud to announce that Alfred "What me Worry" Newman of Mad Comic Books 25 cents — cheap fame has agreed to serve as my vice presidential running mate, Alfred is ideal in so many ways. He has strong name recognition. He will do wonders with our budget because he is cheap. The NRA loves Alfred for vice president because he has never gone hunting and shot a pal in the face.
During a campaign stop in Lakewood next Monday, I plan to ask the Lakewood City Council to endorse me for president. It is projected that we will have a big crowd of supporters at the city council meeting. We do ask supporters to not turn the Lakewood City Council meeting into a Donald Trump bar-fight style election rally.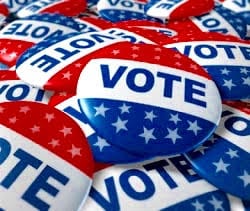 If you, my faithful readers, join with me in supporting the Boyle – Newman ticket, we can win this election one vote at a time. With your vote and my vote we can elect Joseph Boyle President and together we will make America mediocre again.