Author's note: This article is guaranteed to be free of any discussion related to the City of Lakewood's Rental Inspection Program. Yes, RIP-free means you can read The Suburban Times without worrying about brain fade.
While it may not be obvious — as a prominent City of Lakewood intellectual; advisor to our Lakewood City Council, even if City Council never takes my advice; and internationally known political commentator — I have a certain responsibility to share my opinions. It is my destiny to help with my readers' presidential voting decisions. Trump or Clinton? That is the question.
A few days ago many of us watched the presidential debate. In my opinion it was a grandstanding, sound bite, mud slinging and reality TV display.
There was a strong component of rudeness, pettiness and ignorance. The debate included ample negativity. It left many feeling like voting, not for their favorite candidate, but the candidate that turned their stomach the least.
I wish to clear the confusing political fog by providing you with a crystal clear rationale for making your choice.
For Trump followers he appears to be an ideal candidate based on his business experience and leadership skills. If elected, I predict Trump will bring a certain respectability and confidence to men throughout this great country. Once I discovered a new positive leadership quality only possessed by Donald Trump, I immediately felt compelled to bring it to your attention.
If elected, Mr. Trump, for the first time in tonsorial history, will have the power to lead our country and other NATO nations towards embracing the comb-over hairstyle, the bun, and dreadlocks, bringing all three dapper looks to a never before achieved height of popularity.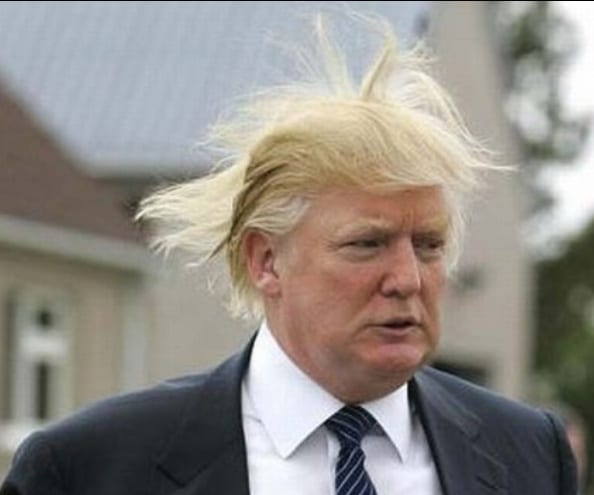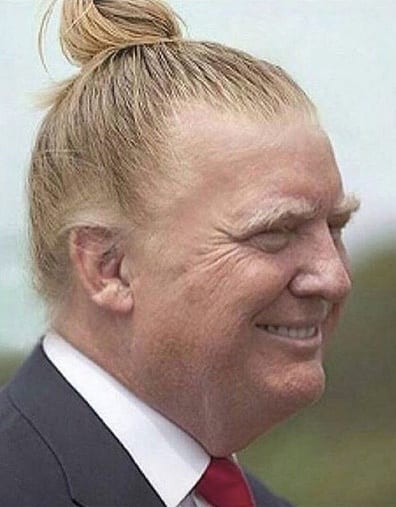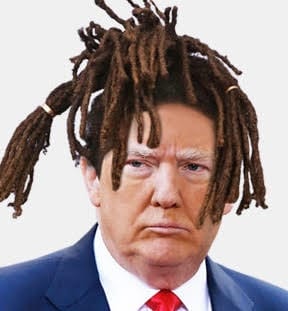 There you have it; Donald Trump for president.
Hillary Clinton running as the Democratic presidential candidate is next. If I may say so myself, my astute political analysis leads me to conclude that the most solid reason to vote for Hillary Clinton is her obvious power, influence and global impact in the US and around the world.
I am not talking about her having formerly served eight years as our First Lady with President Bill Clinton & Gennifer Flowers in the White House. Nor am I referring to her service as United States Secretary of State. Senator from New York? No, that's not it. How about her efforts to establish a national health care plan? As Trump would say, "Wrong, wrong, wrong." Then there is her ground-breaking headline-garnering foray into the high-tech world of secret emailing. "Wrong, wrong, wrong."
What I am talking about is Hillary Clinton's proven leadership style as demonstrated by her single-handed revival of a woman's 1920s masculine clothing innovation. Hillary Clinton continues to shore up the popularity of the pantsuit.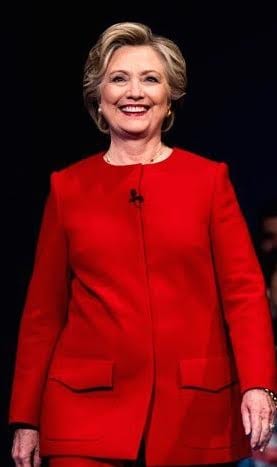 Donald Trump is well known for wearing his blood-red power tie. Clinton out-powers Trump and blasts him off the debate stage with her all red power pantsuit.
Everyone is feeling heightened frustration as we approach our presidential election. It is my sincere hope that my behind the scenes, never talked about candidate qualifications will help calm your nerves, reduce frustration and aid you in casting your vote for president.
On November 8, 2016, if you cannot decide on Trump or Clinton, consider capitalizing on your write-in candidate privilege by voting Joseph Boyle for President***.
***Write-in candidate qualifications: Joseph Boyle is currently not under investigation, has never faced federal prison time, has never declared bankruptcy and to date, has not involved himself with any eternal triangle mistress-wife problems. Additionally, write-in candidate Joseph Boyle does not wear red power ties, nor does he wear red pantsuits. Candidate Boyle served as a patrol boy in grade school and was the president of his college business fraternity with the gavel to prove it.