Is Lakewood's controversial Rental Housing Safety Program (RHSP) subject to a vote of the people by way of a referendum petition for which 3,750 valid signatures of Lakewood residents would qualify the measure for the ballot in one of the designated special elections established for that purpose?

Who knows?
The Municipal Research Services Center (MRSC) knows.  But they're not telling.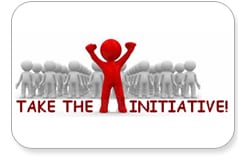 Unless the person asking is a "local government official or employee."
Upon asking via email the referendum-applicability question of MRSC this past August 9, I received the following reply:
"Thank you for your inquiry. MRSC is a private, nonprofit research and information service for towns, cities, and counties in the state of Washington. We are only able to provide our services to local government officials and employees. From the information you provided, I cannot tell if you are eligible for MRSC services. Can you please clarify if you are local government official or employee?"
That same day, and because I was denied access, I inquired – again by email – of the only dissenting member of the Lakewood City Council – which passed (Aug.1) Ordinance No. 644 – as to whether they would appeal to MRSC for me and, for that matter, for the citizens of Lakewood who may, or may not, agree with the decision of the Council in which case their opportunity to express that opinion via a referendum might be an option.
There has been no indication – now approaching two months later – that an inquiry of MRSC was ever made from the Council level.
A local school board member however did seek a response from MRSC and on September 13 was told school board members did not fit MRSC's "local government official or employee" criteria.
Specifically the MRSC spokesperson emailed, "Working for a city or town would qualify for our research services – unfortunately MRSC is not able to provide service to school board members, only those that work directly from a city/town."
But what constitutes "a local government official or employee"?
Officially – according to the IRS – "any individual who serves as a public official is an employee of the government for whom he or she serves.
"Examples of public officers are: the President and the Vice President; a governor or mayor; the secretary of state; a member of a legislative body, such as a state legislature, county commission, city council, school board . . ." (emphasis mine).
Washington State's definition of public official states likewise:
"'Public office' means any federal, state, judicial, county, city, town, school district . . ." (emphasis mine).
Even MRSC's website itself declares who is deserving of their 'services center' services: "Every year we answer thousands of questions as we help staff and elected officials research policies, comply with state and federal laws, and improve day-to-day operations."
One would think, in the interest of representation and a service-orientation, that both members of the City Council and MRSC would play ball rather than stonewall and take the initiative to provide the public whom they ostensibly serve the answer to the question below.
If there's anyone – in the entire State of Washington – reading this that believes they meet the standards of public office that MRSC seems narrowly to define, and would happily – even begrudgingly – submit what follows to MRSC which purportedly "serves all 281 cities and towns in Washington, all 39 counties, and hundreds of special purpose districts, state agencies, and other government partners," here's their contact info.: mrsc@mrsc.org.
And here is the question:
Is Lakewood's Ordinance No. 644 subject to referendum?
A referendum applicable to "Ordinance No. 644 Amending Chapter 5.60 of the Lakewood Municipal Code creating a rental housing safety program" (pp.93 ff) seems to meet at least two of the Initiative and Referendum (I&R) criteria as found in the I&R PDF in that the underlying action of Ord. No. 644 appears to be legislative, not administrative, given (a) Ord. No. 644 addresses a subject of "permanent and general character" (legislative) not "temporary or special character" (administrative); and (b) Ord. No. 644 appears to "prescribe a new policy or plan" (legislative), not merely pursuing a plan already adopted (administrative).
Administrative actions are not subject to I&R.
The legal question that needs to be answered is who has authority granted them – the city council or the voters with regards Ord. No. 644?
For example Regulating and licensing bicycles (p.34) is subject to I&R. "Every city and town by ordinance may establish and collect reasonable license fees from all persons riding a bicycle or other similar vehicle within its respective corporate limits, and may enforce the payment thereof by reasonable fines and penalties" (RCW 35.75.010).
With regards Ord. No. 644, the applicable RCW, specifically 59.18.125 begins, "Local municipalities may require that landlords provide a certificate of inspection . . . ."
The question then is whether "local municipalities" refers to the city council or the city's voters?
If a "city can regulate and license bicycles" and that is subject to referendum, then that "a local municipality" can require rental inspections – is that subject to referendum?
Thank you in advance for your comprehensive reply.