Yes. Three reasons.
Reason #1: Lakewood's rental inspection program does not appear to be included in the list of exceptions.
Reason #2: The underlying action of RIP is legislative, not administrative, given (a) RIP addresses a subject of "permanent and general character" (legislative) not "temporary or special character" (administrative); and (b) RIP "prescribes a new policy or plan" (legislative), not merely pursuing a plan already adopted (administrative).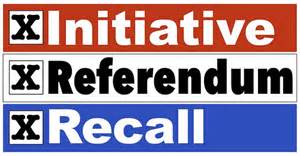 Administrative actions are not subject to the power of initiative or referendum.
Reason #3: Addressing RIP via referendum (reviewing previously adopted legislation, as opposed to initiative which proposes new legislation) is a power that has been granted by the legislature to the voters.
One example, of many, of topics subject to referendum:
Regulating and licensing bicycles (p.34). "Every city and town by ordinance may establish and collect reasonable license fees from all persons riding a bicycle or other similar vehicle within its respective corporate limits, and may enforce the payment thereof by reasonable fines and penalties" (RCW 35.75.010).
An initiative, with the intent to place before the voters the opportunity to overturn the Lakewood City Council's August 1 decision (6-1) to institute a Rental Inspection Program, would require obtaining 4,198 valid signatures (15 percent of the total number of registered voters within the city as of the date of the last preceding city general election – RCW 35A.11.100, p.13-1, which, in Lakewood's case was 24,985 as of November, 2015.