The City of Lakewood's current proposed Rental Registration & Safety Inspection Program is an idea being considered to solve Lakewood's slumlord problem.
The solution method our city is considering for Lakewood's slumlord problem can best be described as, INVOLVE & PUNISH EVERYBODY TO SOLVE THE PROBLEM. All good landlords, good property managers and good tenants will be punished for the problematic acts of a few slumlords.
That makes no sense. The fact that other cities are doing the same thing, does not make it right. If anyone thinks the Rental Registration & Safety Inspection Program makes sense and it seems many do, then the following Drunk Driver Registration & Safety Program idea must make equal sense.
The fact that we have intoxicated drivers in the City of Lakewood is a problem more serious than the slumlord problem. We catch a few, but not all drunk drivers. Drunks are out there on our roadways. Some days, we miss the catch and the drunk driver kills an innocent victim.
If we were to use the City of Lakewood's problem solving tactic, INVOLVE & PUNISH EVERYBODY TO SOLVE THE PROBLEM, the solution might look like this.
The City of Lakewood would force everyone to install an Ignition Interlock device in every vehicle in the city including all the non-drinking good drivers, just like the city is planning to force all the good property owners into the unfair slumlord solution.
Lakewood citizens will have to pay for the installation, maintenance, monthly rental costs of the ignition interlock, just like innocent landlords will be forced to pay for the slumlord plan.
For those of you who have never had a DUI, an ignition interlock is a mouth piece and tube a driver must blow into every time they start their car. If the driver has been drinking the car will not start.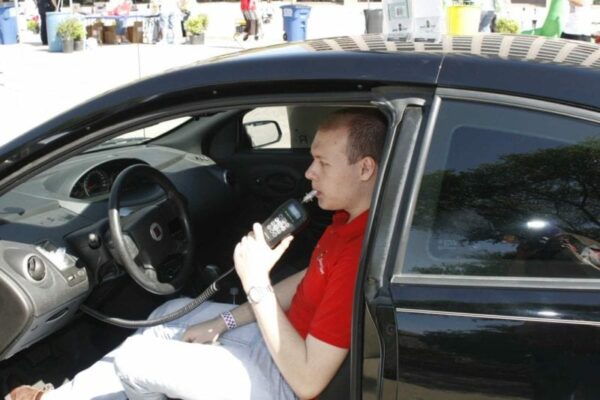 See how simple that solution would be? Question. How will those of you, who never drink and drive, feel about being lumped in with the drunks?
I expect that most readers will think this one size fits all solution is one of the most unfair and ridiculous solutions ever proposed.
Lumping innocent citizens in with the drunks and slumlords does not compute when you think about ethics, fairness and common sense.
City of Lakewood, please keep looking for solutions to our slumlord problem until an intelligent and fair solution is found.