Lakewood's city council is working hard to solve a problem everyone agrees is a problem, namely slumlord properties which produce terrible living conditions for some tenants renting in Lakewood.
Most agree we should find a solution. The disagreement starts when we start evaluating the currently proposed solution the city now calls Rental Registration & Safety Inspection Program.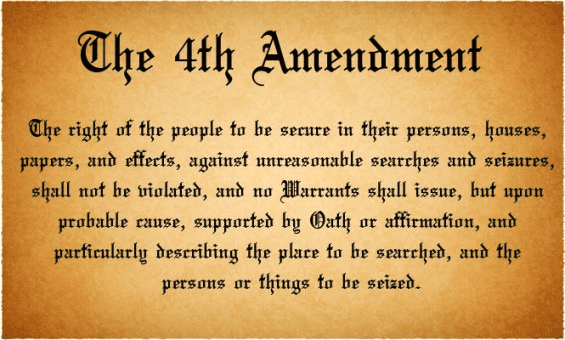 One of the major defects of the plan is that it reduces renters to second class citizens by stripping them of their Fourth Amendment rights.
The Rental Registration & Safety Inspection Program makes it possible for the City Safety Squad to force or coerce their way into private rental homes and apartments without a warrant and without probable cause of wrong doing.
City of Lakewood might well be able to snake around the Fourth Amendment by highjacking the Washington State Landlord Tenant Law provision that requires the property owner / manager to properly serve a 48 hour written notice of intent to enter prior to crossing the renter's threshold. The first step for the city will be to FORCE property owners / managers to prepare, sign and deliver the 48 hour notice.
While that seems like a darn clever and simple short cut for the city, the end result is the same. Even if the city wins the legal argument, they cannot win the ethics argument. If the City Safety Squad enters a home against the renter's will, the result is exactly the same. City can call it what it wants, but from the renter's viewpoint, it is a violation of their Fourth Amendment Rights.
Debate on this subject is now raging on all over our country.
I am including a link titled Federal Court – Ohio which makes for enlightening reading. The headline reads, "Federal Court Rules Rental Inspections Unconstitutional."
Even if Lakewood wins on the legal front, they will lose on the ethical front if they insist on sending their City Safety Squad over the renter's threshold without a renter invitation or a warrant based on probable cause.
City Council, please do the right thing by voting NO on the Rental Registration & Safety Inspection Program, but please continue to search for a solution to the hideous slumlord problem that is effective and fair without harming innocent parties.