The King County Council wants to impose fees on septic systems. The Lakewood City Council wants to impose fees on rental units.
King County's Council wants "an easement onto private properties so that investigators can check septic systems." Lakewood's Council wants city-approved inspectors to enter private rental properties to check on all manner of things.
Residents of King County "don't like the idea of an inspector walking onto their properties." Neither do Lakewood's residents based upon feedback so far (p.9 of 11): "Landlords are being singled out because they are perceived to have deep pockets;" "Way too much regulation/expense compared to the problem;" "Another layer of government/taxes;" "Penalizing the majority of the good landlords/owners for the conditions maintained by the minority of the bad landlords/owners;" "Government intrusion into private business;" "The City already has abatement programs that work."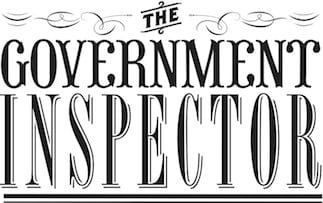 Health Services folks in King County say the state allows municipalities to protect human health. That's what the architects of Lakewood's Rental Safety Program said (p. 4 of 12, No.3)
Septic systems are a problem in King County, though the Health Services spokesperson "acknowledged the county does not know how much." Lakewood says substandard rental housing is a problem but likewise acknowledge they don't know how much of a problem it is.
"A lot of homeowners in King County haven't been educated on how to properly maintain their septic system," said the Health person, suggesting that a fee would help with their education. Lakewood acknowledged they could forgo their rental inspection registration fees and instead 'robustly' educate residents (p.9 of 12) presumably through distribution of the already existing Landlord Tenant Law which covers – already, and more, much more – what Lakewood would impose, but Lakewood architects assessed the education component rather low on its scale of priorities.
Dori Monson, from whose KIRO Radio show these excerpts about King County come, said this is about "ordinary people who just want to keep living their lives versus big government that wants to attach more taxes and fees.
"They're going after the little guys it sounds like to me," Dori said.
They're going after every landlord in Lakewood, 13,700 rental properties to be exact.
Referring to the septic tank issue, said State. Rep Chad Magendaz "who took the role of ring leader" for the rural residents opposing the county council, "we have a vested interest in maintaining them and making sure we have a good quality of life on our own property."
That's what Lakewood landlords are saying. It stands them in good stead to take care of their investment. Without government inspectors to ensure they do.
"The one thing that seems to be missing from this argument is the data," said Magendaz. "We don't have specifics," admitted King County.
But both the King County Council and the Lakewood City Council say if their respective laws pass – and fees levied – they could find out.
Thanks to the notice of the meeting airing on the Dori Monson show, what might have been 100 people in attendance mushroomed to over 500. The Health people "took notes and took their comments."
Lakewood residents will have their opportunity July 5.