Every day major news sources are full of highly critical stories telling us cops are trigger happy, violent and racially biased.
Do you ever wonder if this news is the truth, half truth or simply poisonous propaganda produced by anti-cop hate groups supported by news media because bad-cop stories, violent protests, damaged cars, broken windows and burning buildings sell more news? I would like to share another kind of police story with you. It is a local story. This is the type of story that will probably never be reported by major news sources.
On February 7, 2016, Lakewood Police were dispatched to the Lakewood Towne Center with the report of an intoxicated man making incoherent statements about reindeer. The man was waiving a beer bottle in one hand and a gun in the other. It was like a scene from an old Wild West movie.
The man and his gun were observed in front of various store fronts, making him a serious risk to numerous mall employees and customers.
When officers arrived the suspect stepped out of his car and reached for his waistband. If a suspect fails to comply with a lawful police order such as "Stop!" "Put your hands up." "Don't move or I will shoot," the suspect's non-compliant behavior provides dangerous body language which foretells the distinct possibility of injury and / or death to the officer or innocent members of the public.
At first the suspect was not compliant. Failure to comply with police orders often creates the need for lawful use of force including use of the officer's firearm.
If you were contacted by police and ordered to not move, would you reach for your waistband? I would not. It is doubtful most sober responsible citizens would risk such a dangerous move.
Faced with this hazardous situation, Lakewood officers, using maximum restraint, were able to "talk this suspect down". They used what I refer to as verbal judo. The Lakewood officers successfully de-escalated the incident with words and officer presence. The suspect became compliant and was taken into custody without injury to anyone. A loaded semi-automatic pistol was recovered at the scene.
According to the police report the suspect was obviously intoxicated and smelled of marijuana.
When a man with a gun behaves in a dangerous manner, most citizens run away from the danger. Lakewood Police protect Lakewood citizens by doing that which is counterintuitive. Lakewood police rush towards the danger, thereby putting themselves in harm's way in their effort to protect life and property.
If things do not work out, the officer may not go home to family. The officer knows that. Professional police officers involve themselves in high tension, high risk, volatile, life threatening incidents because they are dedicated to protecting the citizens they serve.
Had the suspect failed to comply, pointing the gun at the officers or public, we could have had a justifiable officer involved shooting. Every situation is different. No two situations are alike. It only takes 4 tenths of a second to move a gun from no-threat to threat. The suspect, not the officer, drives the final outcome. Any time an officer shoots a suspect, one of our first questions should be, "Did the suspect comply with the officer's instructions or commands?"
What would you be doing and thinking as an ordinary citizen if you were cornered by an intoxicated man with a gun?
Might we wonder what our Lakewood police officers are thinking? We know what they are doing. But, what are they thinking?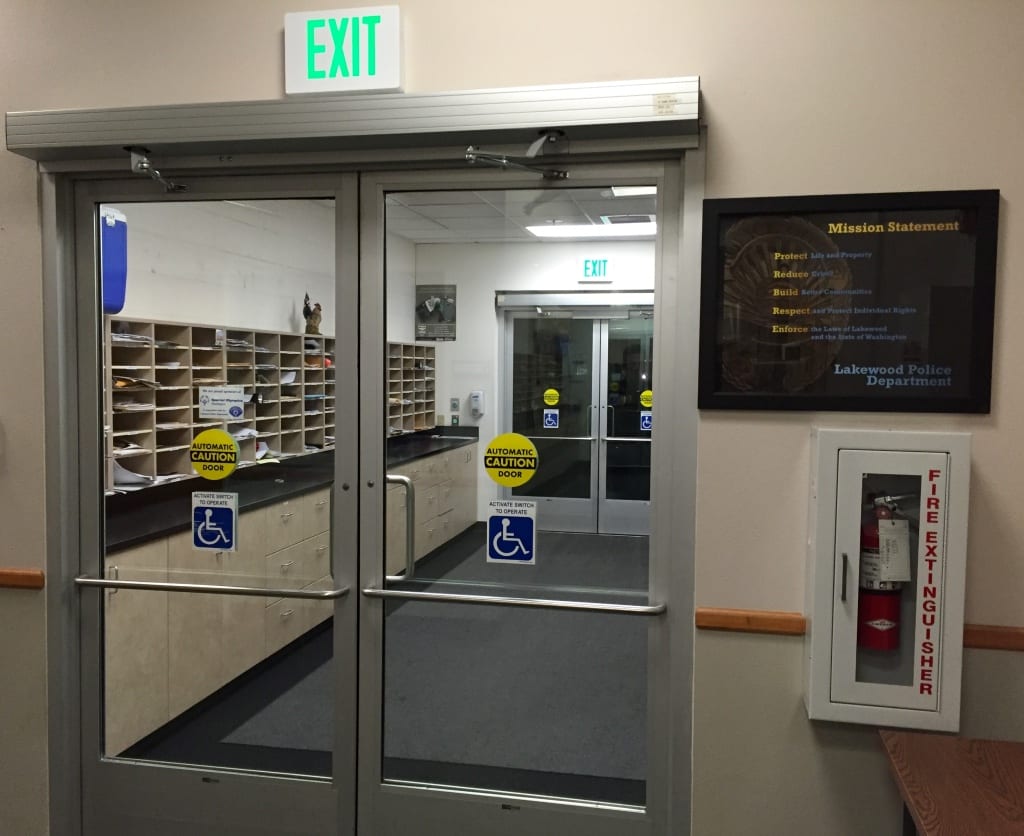 The foundation of officer thinking begins with the Lakewood Police Department Mission Statement. Each officer starts every single tour of duty by exiting the precinct as they head to the police parking lot. The mission statement is strategically posted to the right of the exit door and in several other locations in the precinct including the public lobby. A constant reminder, the first line of the mission statement reads, "Protect Life and Property". Protect life and property; that is what our officers are thinking.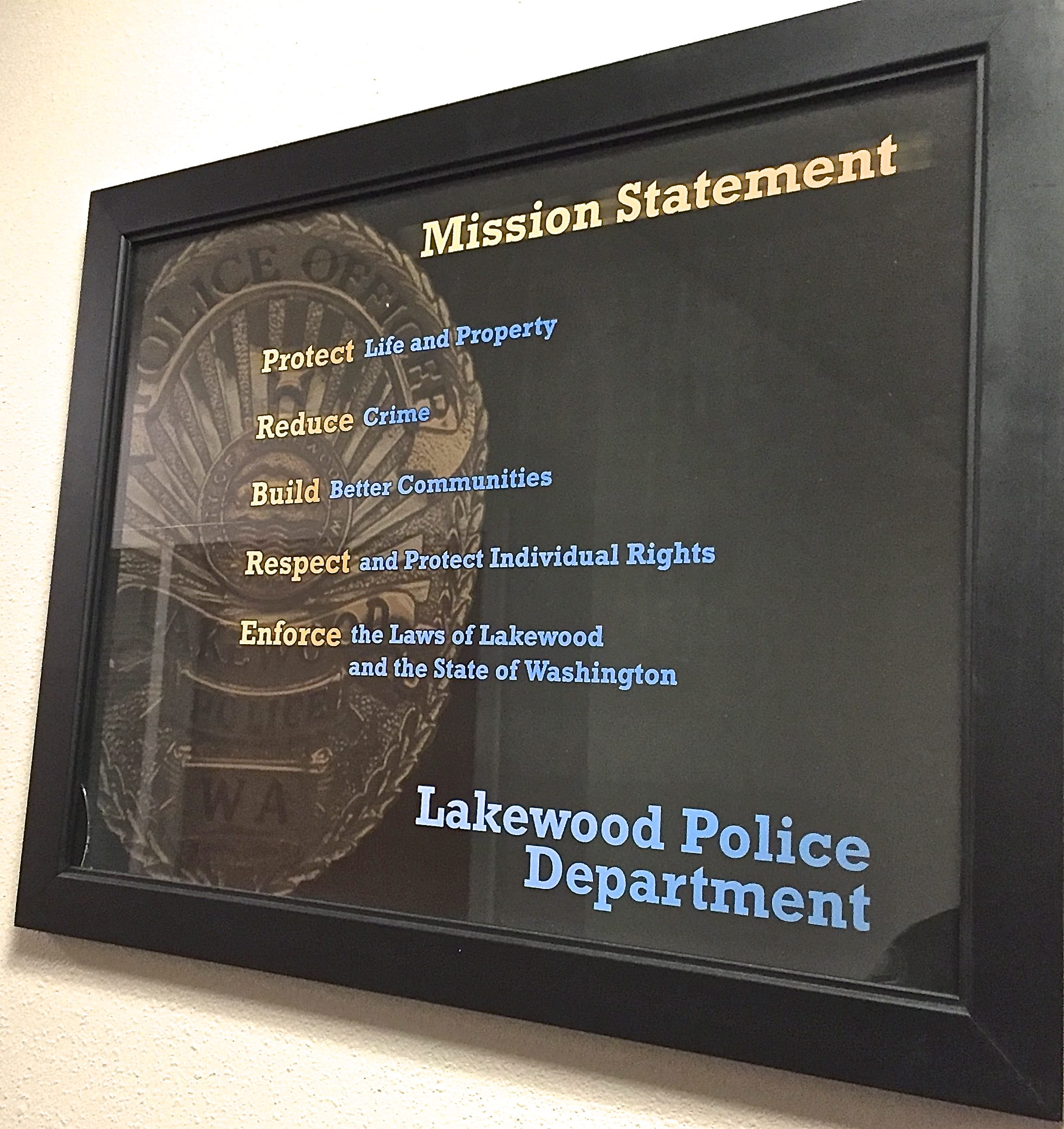 Protect life and property. That is exactly what our officers did. These officers entered a potential life and death situation, using attitudes, tactics and thinking that support the first line of their department's mission statement. The officers protected life: the public's, their own, and the suspect's.
Chief Mike Zaro put it something like this, "This was an example of our officers facing a volatile situation in which they gave the armed suspect a chance to comply peacefully. The suspect complied. The result was no use of force."
No shots fired. One in custody.
Good job Lakewood Police.