How many of you out there are sick and tired of junk mail? I am. Everyone complains about junk mail, but no one does anything about this insidious problem.
I have good Leap Year news for you. Many of you know I am a closet inventor having invented many high demand inventions such as the silent chain saw, My answer to junk mail is the Junk Mail Eradicator.
Here is how it works. The Junk Mail Eradicator takes the place of your regular mailbox. The mailman delivers your mail. Inside the upper chamber of the Junk Mail Eradicator, that incidentally looks quite a bit like a normal mailbox, is an infrared system that sorts your mail into two categories, Keeper Mail & Junk Mail.
The junk mail drops into the lower chamber which looks much like a garbage can. The second chamber houses a shredder.
On paper recycle day, your garbage man will pick up your junk mail shreddings. The Junk Mail Eradicator comes with a lifetime guarantee for the original purchaser. If you ever have to handle a piece of junk mail again, we will shred it for you. Simply mail your junk mail to our factory in the Lakewood. We will shred your junk mail free of charge.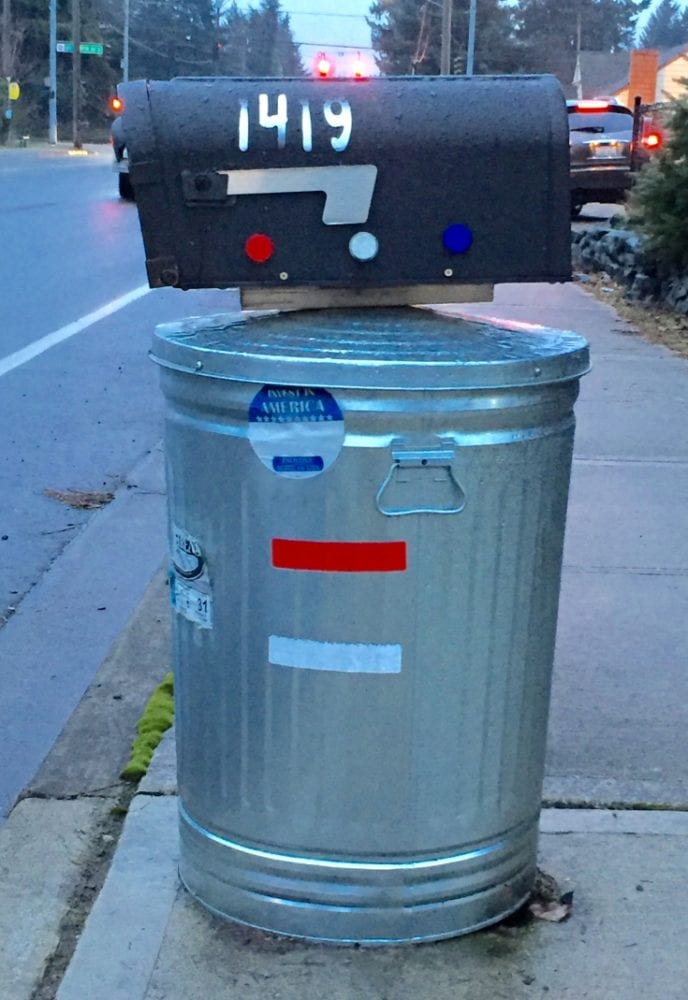 For a short time only I am making the Junk Mail Eradicator, which normally retails for $495, available to The Suburban Times readers only, for $295. Mention the name of publisher, Ben Sclair, to get your $200 discount.
Your Junk Mail Eradicator will be shipped after dark from our factory. We manufacture all products after dark and on weekends to avoid getting bogged down with city licensing, permits and child labor laws.
Order yours today; don't delay. Be the first on your block. The Junk Mail Eradicator is a brand new answer to an old problem.