Now that the Clover Park School District (CPSD) has announced it will put before the voters on Feb.9, 2016 a "replacement educational programs and operations levy proposition," while not necessarily a levy-breaker this is nevertheless an opportune time to consider what you can do for $10,000.
Ten-thousand dollars is the estimated price to purchase a dime stuck on a nail that will go on auction this coming January 6.
Ten-thousand dollars would make the first of 258 payments on a "1792 penny – the most ever paid for a one-cent piece" only to have it fall out of your pocket while you watch, horrified, as "it turned and tumbled its way through the slats of the grate and into the city's labyrinth sewer system."
Ten-thousand dollars – if you're the Clover Park School Board – would allow you to participate in a National School Board Association (NSBA) annual conference, costs estimated by the Clover Park School District for the school board members to attend the 75th Anniversary (2015) of the NSBA conference in Nashville: $10,310, or $2,577.50 per board member.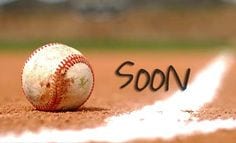 On the other hand, if you're a CPSD board member, you could vote to discontinue these NSBA cross-country junkets that have cost taxpayers $44,606.75 for a total of 14 CPSD board members to attend NSBA conferences for the years 2011-2014 (San Francisco -2011; Boston – 2012; San Diego – 2013; New Orleans – 2014) plus the one held March 21-23, 2015 in Nashville, home of the Grand Ole Opry, and instead use the funds for any number of far more practical things – like sponsoring elementary school youth baseball among the poorer sections of our district to play in the Protect Our Nation's Youth (PONY) league, the cost of which to field a team of 1st and 2nd graders is a rather paltry – certainly in contrast to flitting about the country – $1,500.
Were the money able to be used for this purpose, and had just one school board member stayed home from Nashville and not have taken the plane, two entire teams totaling as many as 30 kids could have instead taken the field.
What benefit is there after all for taxpayers to continue to support a team of school board members to go, say, to the 2014 NSBA annual confab that was held in New Orleans? Per the "takeaways" as reported in CPSD minutes, one school board member found helpful and instructive the "How to deal with difficult people seminar."
The subject matter of that seminar however, led by Robert M. Branson, is presumably also available in the book he's written on the subject entitled "Coping with Difficult People," available for $5.49 at Wal-Mart.
The four-and-a-half-stars (out of five) rating for this "Proven-Effective Battle Plan That Has Helped Millions Deal with the Troublemakers in Their Lives at Home and at Work," is also available on Amazon for a whopping $0.01 cent.
One penny. "Used, Very Good" condition, for one cent.
Despite the school district policy requirement that board members attending NSBA conferences complete feedback forms, only six questionnaires – for the years 2011-2014, involving 14 school board members – were submitted in response to a Public Disclosure Request that sought "copies of written conference follow-up reports by attending board members."
The debrief of school board members that attended the NSBA conference this last March in Nashville totaled 146 words in CPSD minutes. "One of the best conferences ever," was the rather brief reply in this debrief by one CPSD board member attendee.
At this conference for which local taxpayers were out of pocket $10,310, one of the CPSD school board attendees – per CPSD school board minutes – purchased a book entitled "Bridges to Sustainable Communities," by Ruby Payne. It could have been had for $8.46 plus $3.99 shipping from Amazon. True, the condition of the book was listed on Amazon as "Used – light wear to cover" but even still that's a $10,297.55 savings.
"Communicating fiscal responsibility and effective resource stewardship," (CPSD Board Goals and Expectations #3, board minutes, November 25, 2014), is commendable.
But shelling out now over $50,000 for school board members over the last five years – significant money spent for plane fare; lodging; shuttles from the airport to lodging and shuttles from lodging to the airport; meals (not likely to be sack lunches) throughout these three-day conferences; conference fees, pre-conference fees which are not included in the main conference fees; not to mention the purchase of a couple books: is not that.
Said conferences are neither fiscally responsible nor are they effective resource stewardship.
They're perks.
In contrast, what benefit is there to underwrite little kids to play baseball?
Ask the boy who is but seven, still so small he requires a booster seat, who steps up to the plate and sees a ball approach at 30 miles per hour which is the slowest a machine-pitched hardball can reach the plate from the mound 38 feet away without landing somewhere in-between and then hears the crack of the bat, one he swung, and the cheers from the crowd that includes his mom (and hopefully his dad) and experiences the thrill of eventually, and safely, reaching home because he never stopped running despite the stop sign waved frantically by the third base coach.
His smile – together with the high-fives from his peers and coaches, this scrapbook of a memory that will last a life-time, the team comradery – that's what it means; that's the priceless benefit; and it'll also likely translate into the pursuit of other never-quit goals in his life.
What is the school board going to tell a disadvantaged, resource-strapped neighborhood – 37% below poverty; one out of four homes led by single moms and therefore without the money for baseball pants to match jerseys let alone team registration; scruffy jeans with holes in the knees; a third without mitts, and not one boy, or for that matter girl, having ever before played organized ball: 'we couldn't afford such extravagance for baseball as we were off touring ($140) the Nissan Factory (NSBA 2014), and taking in "all the attractions Nashville (NSBA 2015) has to offer: the historical landmarks, fabulous eats, great views, honkytonks, symphony halls and fine art museums" including visiting ($155) the Grand Ole Opry, an educational event' – all highlighted in the NSBA promo?
'Soon? Someday? Never?'
Things to consider when you cast your vote February 9.