Toward the end of high school Larry King, a good pal of mine during high school and college, introduced me to the big band sound, jazz and Blues. I am forever grateful to Larry for his gift of introducing me to avant-garde music. By the time I arrived at college in the early 60s, jazz was an important part of my life. In fact, had it not been for jazz, I may have never graduated. Typically around 10:00p I would feel tired and with heavy eyes was ready to close my college books and go lights out.
To my rescue came the power of jazz on the radio. Instead of going to bed at 10:00p I would turn on a local jazz radio show that ran from 10:00p to 2:00a. As long as the tinny speaker on my clock radio continued to groove with some hot jazz I could continue to groove on my college studies all the way to 2:00a. When the jazz stopped, the studying stopped.
If only the radio station had followed their jazz programming with Blues programming from 2:00a to 4:00a, I might have had a shot at becoming one of those Phi Beta Kappa intellectual types.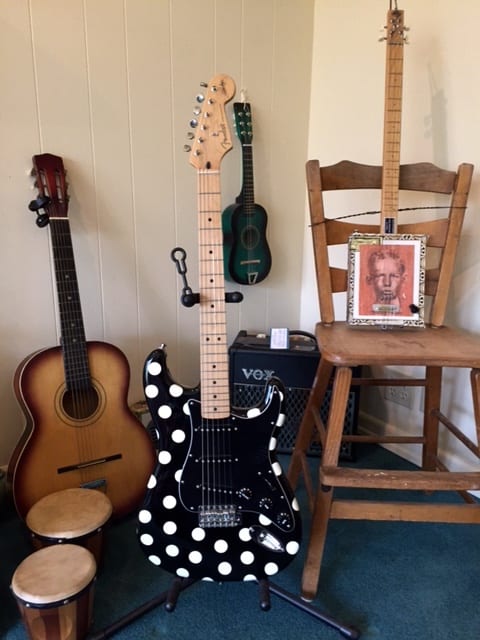 Eventually I became a loyal listener of Pacific Lutheran University's (PLU) radio station, KPLU. KPLU gave us listening access 24 hours a day to jazz, Blues, local and national news, Car Talk, Fresh Air with Terry Gross and This American Life to name a few of the programs.
Over the decades I supported KPLU with both my money as a member of the KPLU Leadership Circle and my time as a volunteer during several of their pledge drives. KPLU became a top FM NPR radio station when compared with all the stations in our entire country. Historically, KPLU has provided programming that was not available in most other locations including big cities.
If you have never experienced Tacoma's crown jewel, KPLU, tune your FM radio to 88.5 or click on my link which will take you to KPLU's internet streaming at KPLU jazz24.
I was recently shocked to learn of Pacific Lutheran University's hush-hush plan to sell their world famous FM radio station, KPLU to KUOW, which is owned by the University of Washington.
Based on what I know it appears PLU has stabbed loyal listeners, supporters and our general community in the back with their decision to murder KPLU.
For a more informed insider view, I invite you to click on Why KPLU Must be Saved and KUOW Reformed written by Cliff Mass, formerly associated with both stations. What he has to say is thought provoking.
To me this looks like the stunt The University of Puget Sound pulled when they sold the UPS Law School to Seattle University in 1993.
This is another case of big bully Seattle beating up Tacoma and taking our lunch money.