The first photo in my story is a familiar image of a small kid after proudly losing a baby tooth. When you are near a child who has lost a tooth, it is easy to sense the excitement of it all. The tooth begins to loosen on its own. The small child starts incessantly wiggling the tooth with his fingers until it becomes looser and looser.
If there are any uncles around they will typically tell the child something like, "Hey kid, let me help you with that loose tooth. We will tie a string around the tooth. We can wrap the other end of the string on that doorknob over there. When your mother comes blasting through the kitchen door, she will jerk that tooth right out of your head. What do you say?"
At this juncture an uncle will probably get a big "NO".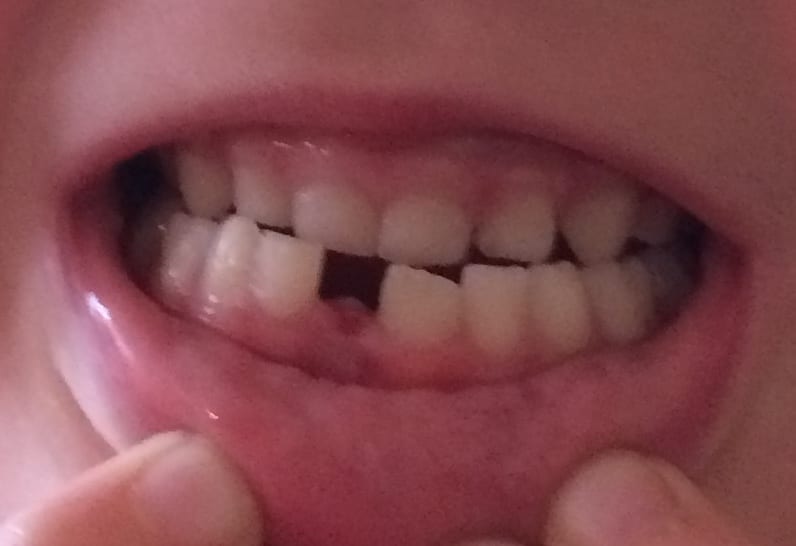 If there are any good natured neighbors around, they will ask the toothless wonder questions like, "Hey kid, when do you think you are going to lose your baby ears?"
If there is a grandfather around and I am a grandfather, so what I have to tell you must be accepted as credible and helpful information, the small child needs the support and empathy of a caring older adult. I believe in leading by example, so I took a selfie and sent it to my grandson.
He knows I know what he is going through. He knows I have empathy for him being a toothless wonder.
Check out my Photo #2. I sent him a photo of a toothless grandfather.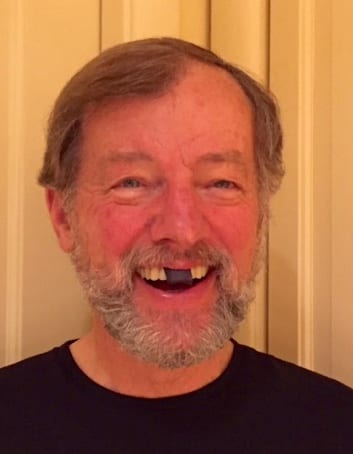 If you wish to support your children or grandchildren in a memorable way as they lose their teeth, there are three ways to pull this off.
Option 1: Ask your wife to wield a ball peen hammer.
Option 2: Use a black Sharpie marker.
Option 3: If you have a low tolerance for ball peen hammer pain or if you have a low tolerance for looking goofy until the black Sharpie wears off, cut some black art paper the size of your teeth and insert the paper between your teeth and your upper lip.
As you might imagine, because I am fully committed to my grandchild, I selected Option #1.
You can look forward to a sequel to this story after I see what the Tooth Fairy leaves under my pillow.