Today was our 66th mile together rowing a double on American Lake.
Daughter Christina Klas and I began this past June 24, our goal just to row the three-and-a-half-mile course which we initially halved by stopping at the far turn and catching our breath.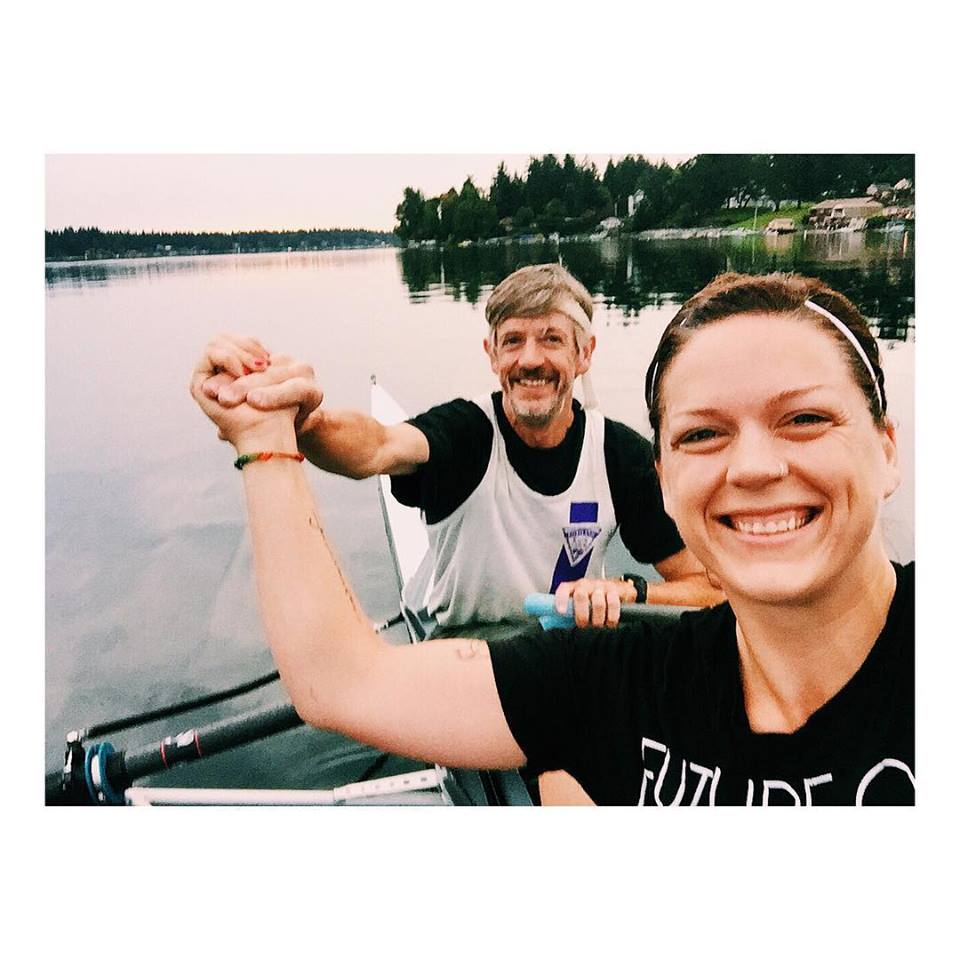 July 1 we rowed non-stop, through the turn and to the finish with a time of 37:34.
My grandson and I have a saying, probably not original, that goes "cinch by the inch, hard by the yard, little by little gets it done."
This has never been a cinch but incrementally we've cut our time down and began shooting for the course record which, in a double, was 32:44.
We might have broken that record last Friday except for scads of kayakers (we cut through the middle of them) and shortly thereafter encountered a ski boat and a skier in the water directly in our path. We cut between them too.
Nobody said anything except the downed fellow in the water and he only had two words: "You're clear."
We rowed on and came within five seconds of tying the course record.
Early this morning when we took to the water it was raining.
But there was a rainbow.
With the exception of one solitary anchored fisherman, nobody but us was on the water. No skiers, no other rowers, never even saw a duck.
Never saw much of anything. There's no time. Our stroke rate is high, and then we take it higher. Points of land now must be planned on longer in advance lest we run aground as they approach so quickly and are left in our wake.
Today, our 66th mile, we not only set the record, we blew it away. It is now 32:13.
Our mutually agreed upon reward: we get a day off.