If you missed Westside Story – On The Road 75 Years Later – Part 2, consider clicking on the blue link to catch up.
During the summer of 1965 I survived learning some life lessons that serve me well to this day. There are two ways to learn things; the easy way and the hard way. I learned these lessons the hard way while serving as a college scholarship intern for James S. Kemper Insurance Company in Chicago, Illinois.
Lesson one. There was a big difference between life in my small hometown of Puyallup, Washington and life in big city of Chicago, Illinois, known as the Windy City. In Chicago, you can easily lose your life, depending on which way the wind is blowing. Chicagoans accept being mugged like we accept Pacific Northwest rain. A muggy day in Chicago might mean high humidity or might mean a punk hits you with an alley apple (brick) while you are making it across the cut (alley) and then takes your wallet.
Lesson two. In the big city, if you wish to survive, you have to have street smarts. In order to possess street smarts, one needs to pay attention to the tiny details in life. Of course if you live in a city like Venice, Italy what you need is canal smarts.
A crucial example of what I mean is contained in how I escaped being laid out on the Chicago Medical Examiner's cooling board.
Puyallup weather had little impact on my life and thus I never had to think about Puyallup weather.
Big city Chicago weather is different. In Chicago on a hot Friday night everyone headed to the beach. My roommate, Jim Singer, and I took the short walk between our row house and the Fullerton Avenue Beach on Lake Michigan. When we arrived, the beach was jammed with wall to wall people.
The next evening, my high school pal, Bob Grout, from Puyallup, and his buddy stopped by on their way through Chicago as they headed to Fort Leonard Wood, Missouri for their next Army assignment.
One of us, it was probably me, said, "I have an idea. Let's go to the Fullerton Avenue Beach. We were there last night and it was a fun."
As the four of us walked to the beach, lacking the necessary street smarts to survive in a big city, we failed to notice the significance of the temperature drop from the night before. We had no idea that something as small as a change in temperature could alter our lives for ever.
Upon our arrival, we discovered that because of the temperature drop, unlike the night before, we were alone on the beach except for a group of five guys sitting on the boulders at the other end. These five guys should not to be confused with the Five Guys from Five Guys Burgers.
They were drinking 40 once bottles of beer. The only people on the beach were the four of us victims heading toward disaster like a herd of buffalo stampeding over a cliff and the five muggers.
When we first noticed the muggers, we were on opposite ends of the beach with plenty of sand separating us. Had we done a 180 and returned home, there would be no story to tell.
As the two groups got close to one another, one of the muggers asked, "Hey, youse guys got a match?"
None of us smoked so we could not help them fire up their cancer sticks, coffin nails or what ever you want to call cigarettes.
When you are from Puyallup, the old "gotta match? trick" is not likely to be recognized for what it truly is. The evildoers intent was to draw us in closely enough to pounce on us.
During my story research, Bob told me he clearly remembers all five thugs wearing white short sleeve dress shirts. These mobsters may well have been the founding members of the Chicago Five Dress-Shirt Gang. Or maybe they were a group of off-duty box boys simply enjoying some hops. While I did not see any pocket protectors, these white shirt guys may have been in town for an accountant's convention.
Our time of reckoning drew near when the hoods' mouth-piece hollered, "All right chumps. Give us all you got or we will walk ya into Lake Michigan and keep ya there until all youse drown. Youse guys like to swim?"
These beer drinking scoundrels appeared to have lost any ability to think like Sunday choir boys.
Their abundantly clear message was, do what we tell you or we will kill you. The four of us lacked the thug mentality and fighting skills to take them on for a fight response. To make matters worse, not only did they out-number us, they had a guy on their team who was the size of an Army tank. They were obviously ready to rumble.
Bob displayed a serious lack of ability to comply with a clearly pronounced order, which was DON'T RUN. The Army teaches you to follow orders, but Bob was new to the Army and never planned on becoming career Army anyway. Besides the thugs were not wearing sergeant's stripes.
Bob ran off like a scalded dog. Sand was kicking up behind him like a hydroplane rooster tail. Bob did not just wander off from this beer fest, he launched out of the kill zone like a law rocket, displaying a strong commitment to a concept we all four endorsed; Let's not die in Chicago.
The junior criminals next focussed on me. "Empty your pockets punk." My pockets were already empty. For some uncanny reason I purposefully left my watch and wallet in our apartment before heading the beach.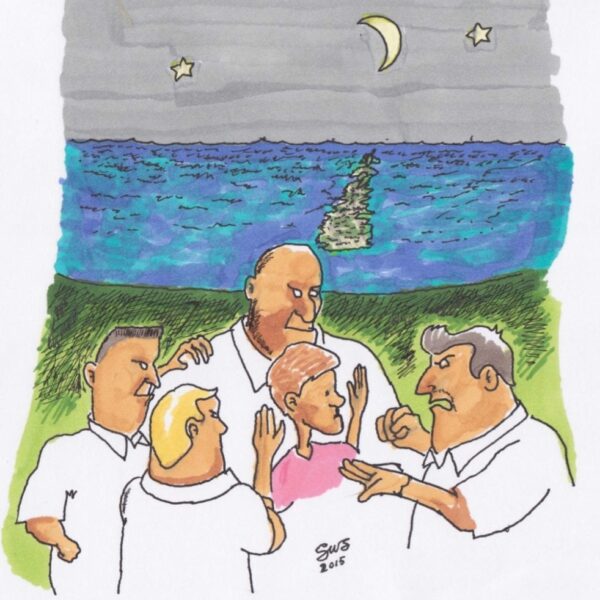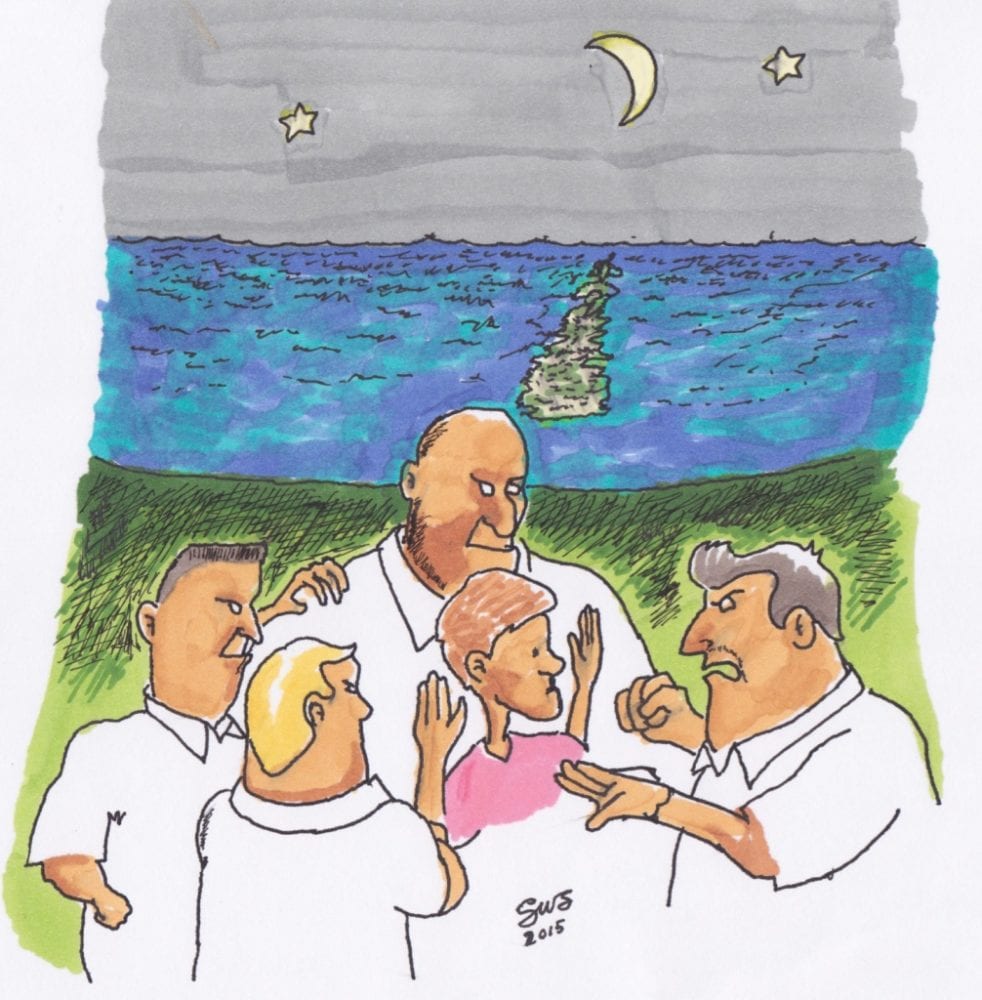 I told the thug all I had was my house key. He said, "Give me your house key." I responded with, "No, I don't think so."
He punched me in the face, knocking me to the ground.
The thug's next instruction was, don't get up and don't run. I was a quick study having previously watched Bob jack rabbit and disappear into the night.
Like a rubber action hero, I rolled over in the sand and jumped up to run in a direction that took me away from Lake Michigan. I had it in mind to avoid their promised retaliatory drowning threat. I heard the big dumpy thug tell two of his boys, "Kill him." Two words, "Kill him," were all I needed to make me run like I was Bob Grout himself.
After hoofing across the shifting beach sand with two killers on my tail, I spotted a 6' cyclone fence with three strands of barbwire blocking my escape. In a split second I thought to myself, "I will never make it over that fence…I am trapped, I am doomed, this is it. I am going to die in Chicago."
In Part 4, you will learn if Joe Boyle gets beat up, drowns in Lake Michigan, dies or escapes like Harry Houdini. Remember, this story is mostly true.