The circular trail around Gravelly Lake – paralleling Gravelly Lake Drive (GLD) – is, evidently, to be paved in gold.
Estimated at nearly $9 million to construct, the City of Lakewood has identified this path as a priority believing it will lead – somehow – to economic development.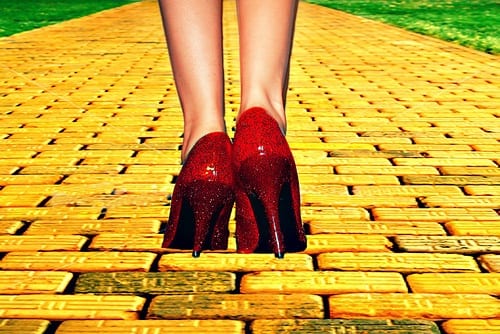 In the council's study agenda packet for March 9, 2015 there is a Household Income chart on page 27 where Lakewood acknowledges having "more households with earnings at the bottom." More than Tacoma. More than Pierce County. More than the State of Washington.
Sixty-three percent of households in Lakewood led by moms without dads, and children under the age of five, struggle along in poverty (p.28).
"Poverty is a measure of extremely low income and does not mean the people living above poverty have enough money to meet their needs. Twenty-percent of Lakewood's population lives in poverty."
A 2014 survey of folks in the Clover Park School District indicated that "people felt poverty was the number one barrier for families."
"Food insecurity," defined as households "financially stretched to the point where they cannot be certain that all will not go hungry," describes Lakewood.
Lakewood has seen "an increase in the number of people coming for food, including seniors, families with children and youth. These include people who are working but cannot afford to live" (p.29).
Into this "extremely low, low, moderate and middle income" mix, we're led to believe that mixing concrete to build "trails and bike paths" – identified as "needed infrastructure" (p.67) – is a "high priority" leading, as it were, down a yellow-brick road to the fabled Emerald City and economic freedom where we'll live happily ever after.
Following the yellow brick road made for a good story but Dorothy, in the end, despite the friends she met along the way, decided she liked her original neighborhood best of all.
Amy Liu and Owen Washburn co-authored a piece in the February 24, 2015 issue of "The Avenue – Rethinking Metropolitan America." In it they take issue with traditional models of economic development.
"Economic development calls to mind longstanding practices of building housing, retail centers, and far-flung industrial parks—or attracting business relocations—to boost municipal tax revenue. These approaches are often costly, zero-sum, and do little to address yawning social gaps in metro areas."
While sidewalks specifically are not mentioned by the authors, typical infrastructures which include sidewalks are. "The Avenue" that leads most directly to what matters most, the authors contend, has far less to do with following the yellow brick road most often laid out by economic theorists than rather by developing the skills, gifts, talents and abilities of the people themselves: a city's greatest asset.
Circular is the path around GLD. And circular is the reasoning that promotes it. This, the City Council, cannot avoid. "The difficulty (with "trails and bike paths" – an admission in the Five-Year Consolidated Plan that will be before the council to study the evening of March 9, according to page 67) is "the prioritization of projects given limited resources and insufficient taxes to provide the needed infrastructure."
Making ends meet is what a circular trail around GLD would do. Eventually you'll come back to where you started. But going in circles is hardly the objective. The argument goes something like this: people need to get from here to there. The city does not have the means to do that. The solution? Raise taxes. From people who already cannot afford it.
Circular.
But making ends meet as in "lifting people out of poverty, increasing earning capacity, providing training/job skills/life skills" (p.67) is a whole different means to an end altogether.
Rather simply put, it's not the direction where people are to walk but rather it's the development of the people enabling them to work that deserves the primary attention of, and serves perhaps as the only reason for, government.