Within sight of Lakewood City Hall there's a bank with a sign on the door – both entering and exiting – that indicates you are "entering a no-surprise zone." Given a number of factors, not the least of which is our struggling economy, imagine then the surprise to read that Lakewood's number-crunchers are counting on residents gambling significantly more in the foreseeable future.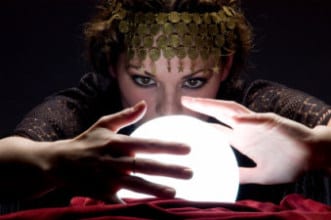 Financial forecasters for Lakewood are predicting (hoping) you'll spend more of your hard-earned money for entertainment (gambling, some desperately) at the Pai Gow, Poker, Blackjack, Baccarat, etc. tables of the casinos in the city.
How to explain the quasi-meteoric sloping rise (nearly 45-degrees, "very steep," one classification short of vertical according to MountainSummits.com) in the graph projecting gambling tax revenue for the next six years (p.58 of 128, City Council agenda packet for November 17, 2014)?
No other source of revenue for the city reflects such an upbeat future.
Though casino gaming stock is listed as "the most volatile industry," flush Lakewood residents and other major investors may want to consider exercising stock options, follow the City Council's lead and buy in given the rosy revenue forecast for this industry.
Even the Online Free Psychic – who advises not to consult the crystal ball from a negative past ("lower energies will respond to lower vibrations") – could not have foreseen a more favorable turnabout in fortune-telling.
Given the VisionSeer's cautionary guidance, Lakewood's crystal ball gazers would thus have had to ignore the rather obvious free-fall in gambling excise taxes during the years 2009-2011, per the chart.
Not even the coolest, most daring, extreme skiing dude could tame that precipitous (near vertical drop) cliff.
But evidently Lakewood's gambling past has nothing to do with its future.
Lakewood revenue from gambling taxes has declined nearly every year for the last six years according to the December 16, 2013 annual report released to the City Council (p.008).
The local numbers reflect a state-wide trend in which the amount of cash changing hands in non-tribal casinos "remains flat" at best, "shrinking" at worst, the latter placing off-reservation cardrooms in "survival" mode.
"It's sink or swim for us," says Dolores Chiechi, executive director of the Recreational Gaming Association that represents conveniently-located casinos in partner-for-predatory-profit cities like Lakewood.
Mostly sink, as in red ink, since not only are the establishments whose fortunes Chiechi follows more than halved in number – "down from a peak of 114 to 56," but "half again are running in the red."
Since 2011 gambling revenue in Lakewood has basically flat-lined with barely a discernable blip indicating some progress or advancement, certainly no brain wave, heart or financial activity that would suggest such a miraculous recovery as Lakewood's financial doctors now prognosticate.
Despite admitting somewhere in the fine print of its numbing numbers, charts, graphs and verbiage of the Long Range Financial Forecast that "we face the uncertainty and unpredictability in financial markets that seems to have stymied economic growth," Lakewood's bean counters envision – somehow – by the year 2020 a return to the Happy Days (name of failed Lakewood casino) when it 'earned' (as if in gambling you 'earn' anything) the dubious title of "non-tribal gambling capitol of Washington" (more gambling tables than any other city in the entire state).
This will be encouraging news – if not shocking but pleasantly surprising news – to the otherwise glum-of-late Chiechi.
Chiechi wants – and has long wanted – slot-style machines for Lakewood's casinos and others like them that depend on local low-rollers to spend the money that might have paid the rent, purchased diapers, put food on the table, or won enough to post bail for their boyfriend/girlfriend(s).
But slots are allowed only in tribal casinos.
And if discussions now underway between the state and the tribes are successful, as reported by Jordan Schrader in the January 24, 2015 Tacoma News Tribune, increases in the number of machines and even the kind of machines allowed in tribal casinos would be placed "on autopilot" skipping "the prolonged and sometimes controversial negotiations."
This leaves Chiechi to continue having to check-in with the decision makers, lobbying on behalf of non-tribal casinos like Lakewood's who get none.
'The"state constitution allows gambling to be authorized only by supermajorities of lawmakers or voters, and Chiechi said there's not enough support in the Legislature for her group to resume its push for machines in card rooms this year."
Or last year.
Or the year before that.
Bemoaning the leakage of lost wages to the Los Vegas-type heady atmosphere of Indian casinos where slot-machines are the tribes' exclusive purview offering illusive payouts but also obscene profits, Chiechi's association has over the years attempted to persuade the legislature to remove its reservations to the reservation's sole proprietorship to the one-armed bandits.
No such luck.
A check of Lakewood's gambling chart on page 58 will thus be good news not only to Chiechi but also to Lakewood employees – as it is city staff whose "compensation costs are outpacing revenue growth" (p.42).
And the bright future with regards the glitter of gambling's gold will be good news to all those whose services rendered within the city depend upon receiving money from the General Fund since that is where gambling tax revenue goes after "primarily" (by legislative rule) being spent for what little gambling enforcement is necessary.
"Revenues from the city gambling tax are required to be used primarily for the purpose of gambling enforcement. Case law has clarified 'primarily' means 'first to be used' for gambling law enforcement purposes to the extent necessary for the city. The remaining funds may be used for any general government purpose" (p.58).
If the recent exercise in which a gambling grant that had been earmarked for the purpose of treating gambling addicts was used in significant part to buy a Sea-Doo for the Lakewood police department is any indication, then looking ahead to the year 2020 – at least per the chart on page 58 – can only mean more money for more government since not much is needed "primarily" for gambling-related problems, there being few if any.
"When American cities are deep in debt, they get creative to crawl out of the red," wrote Adrian Shirk January 10, 2015 for The Atlantic, citing examples of a city auctioning Wild West artifacts and another placing its museum collection into a series of charitable trusts.
Lakewood, on the other hand, appears to be gambling on you gambling more.