At the end of Grim Reaper – Part II, the final paragraph left readers clinging to edge of their computers.
For those of you who missed that riveting final paragraph, I quote, "What happens next is nothing short of amazing. Until Grim Reaper – Part III in this popular series, you should be asking yourself, 1) Does Joe pass out? 2) Does the nurse pass out? 3) Does the EKG start smoking and burst into flames?"
You have waited long enough. Here is what happened. No one passed out including the EKG machine. The number on the EKG machine for my heart rate was hitting a low of 34. It is supposed to be 60 or more in a living person.
After scurrying out of the room, the nurse rushed back with the cardiac physician's assistant.
When the physician's assistant reviewed my symptoms and the EKG, he was confident he had identified my problem. Before discussing the solution, he requested the heart surgeon join us.
The heart surgeon reviewed both my symptoms and heart rate and pronounced I needed a pacemaker.
At this point we realized the Grim Reaper had a hold on a man who was almost dead.
The surgeon told me I needed to be admitted into St. Joseph Hospital immediately with pacemaker surgery set for 7:00 am the next morning. The only problem was St. Joseph Hospital had no available beds. His back-up plan was to have me admitted to the hospital through the back door — the Emergency Department.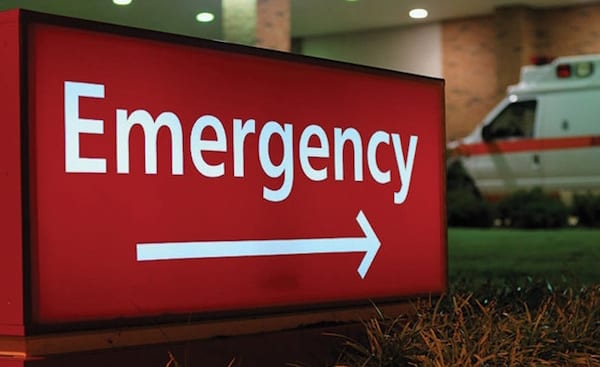 I asked the surgeon, "Doctor, I understand everything you told me. But, once I recover, will I be able to play the piano?" He said, "Yes, after you heal, you will be able to play the piano." "Great," I said. "I always wanted to play the piano, but I was afraid to learn."
The old piano joke is something I inherited from my father, and I just could not pass up the opportunity to share the humor.
Now, as we break the action in this heart wrenching series, you have to ask, 1) Does Joe follow the doctor's advice or does he seek a second opinion from an acupuncturist? 2) Surgery is often thought of as a last resort. Does Joe choose to seek yet another opinion by meeting with a Gypsy fortune teller who ends up with the deed to his house?
We will all learn more when we bring you Grim Reaper – Part IV. Stay tuned as this remarkable true story continues to unfold.
Until next time, if there is a next time, enjoy the blessings of each day you are given.