Being retired is great, but living on a fixed income can be challenging. To combat the downside, I have established a brand new business called Boyle Innovative Products or B. I. P. My business plan includes designing and selling ingenious products you will not find in your local brick and mortar stores.
Product #2: Go Green Chainsaw.
Why lug around a heavy, back-breaking, gas-guzzling, noisy, dinosaur model chainsaw covered with oil when you can cut wood with the Go Green Whisper Quiet Modern Chainsaw from Boyle Innovative Products?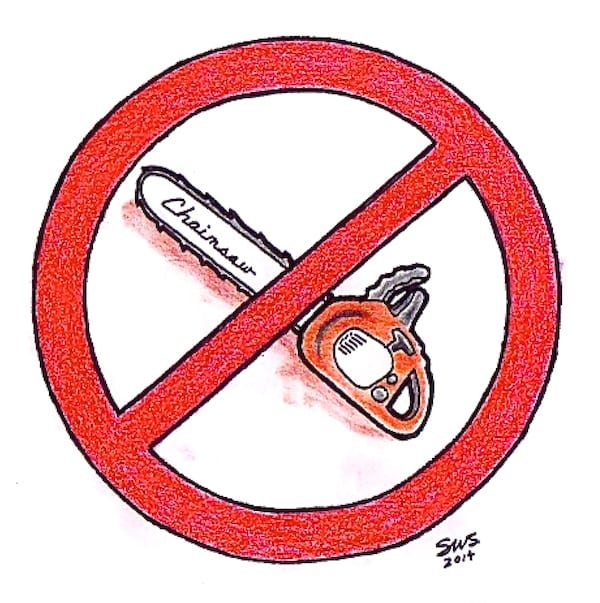 You can cut wood 24 hours a day and not worry about noise ordinance violations. My chainsaw is highly efficient since it will warm you twice: once while you cut the wood and twice when you burn the wood.
Our chainsaw is dishwasher safe and is compact enough to be carried on an airplane in your carry-on luggage.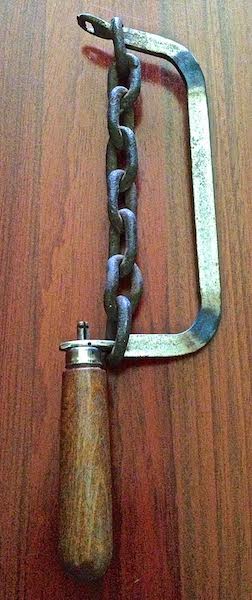 Our introductory price for the B. I. P. . Go Green Chainsaw is only $35 plus Shipping & Handling.
The first 100 customers to buy my B. I. P. Chainsaw will get a free bag of sawdust to spread around your worksite for that realistic look and odor of a manly chainsaw worksite.
As a contemporary vendor, I do not wish to appear to be chauvinistic, so we also have the exact same chainsaw in pink for the ladies.
Hurry, while supplies last. Call toll free: 800-CUT-WOOD.
Take a look at Product #1 – Exercise Blok. I still have my entire original warehouse inventory available; well, my 92-year-old mother bought one.