Story & Photo – Joseph Boyle
Our Lakewood Historical Society, led by President Becky Huber, certainly enhances our quality of life in the City of Lakewood. Allow me to list just a few of those ways.
Hosting public meetings at various locations throughout Lakewood. If you attend any of the Lakewood Historical Society meetings in the future you will be entertained, enlightened and inspired regarding Lakewood history as presented by a variety of knowledgeable guest speakers.
Manages our cities' small history museum located at 6211 Mt. Tacoma Drive SW, Lakewood, Washington 98499. Stop by our museum during visiting hours. Our museum is open Wednesday – Saturday 12:00 pm – 4:00 pm. It is free too.
Placement of historical markers throughout our city.
I for one, have a difficult time keeping up with all good works performed by our historical society.
Recently Lakewood Historical Society purchased and installed a historical marker for the oldest home in Lakewood. At the risk of being redundant, let me say that again, "The oldest home in Lakewood." Because our lives are busy, it would be so easy to ignore this point of history. The home is known as the Boatman – Ainsworth House. The home is named after it's first two owners. Although dating back to the 1850s, the home has only had six owners.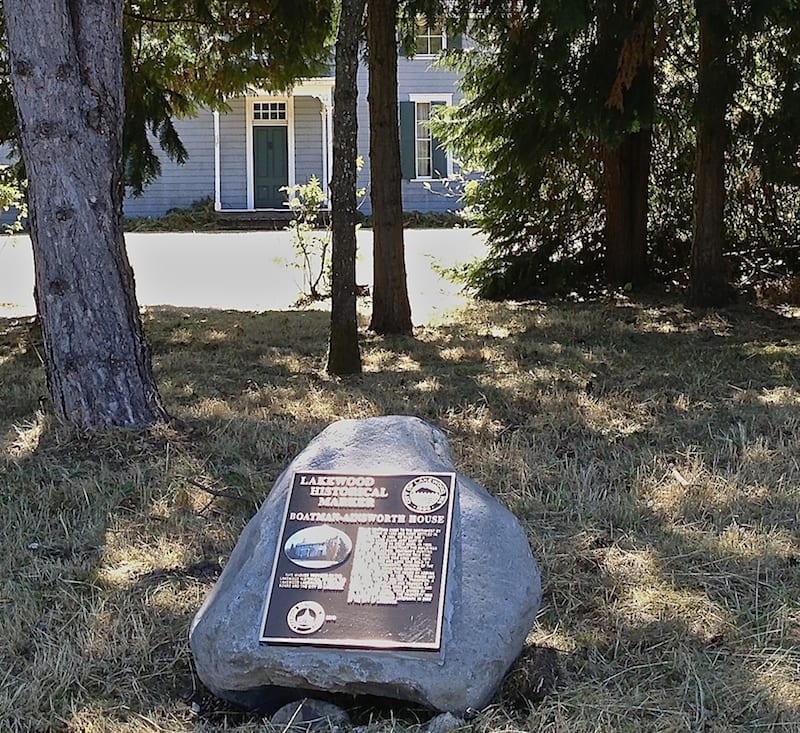 Most of us have been driving by this historically important property for decades, but had no way to realize the significance of this home in the trees. With my background in real estate sales and investments, the house always pulled for my attention. I did not know why. I have kept an eye on the home for over 45 years. Now I know.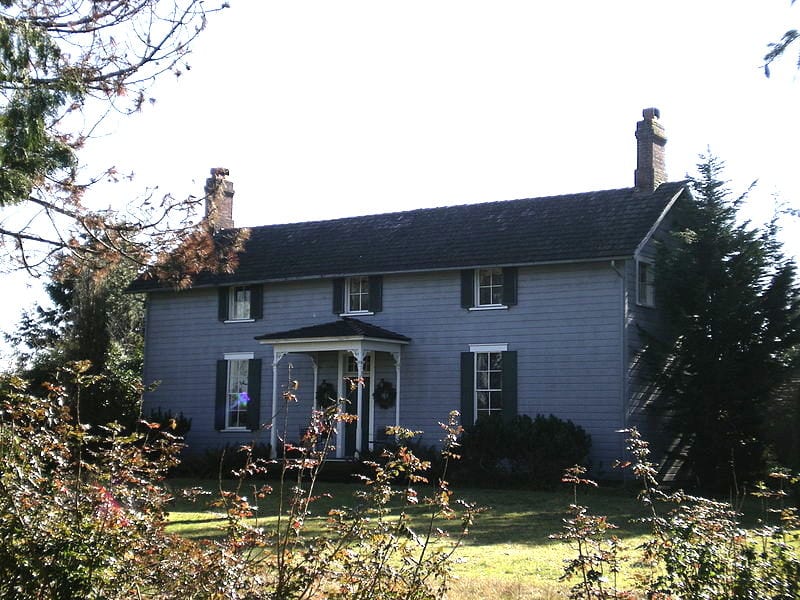 The home and marker can be found in the 6000 block of 112th St SW across from Harry Lang Sports Stadium, which is next to the Clover Park High School campus complex.
According to information found on the Lakewood Historical Society website, the Boatman – Ainsworth is one of the first homes in Lakewood to be built as a framed structure, rather than using logs. Boatman – Ainsworth still stands as the oldest home in our city.
Local Realtor, Steve Soboda wrote an informative article that was published in the News Tribune including some nice inside photos (LINK TO STORY): http://stevesloboda.com/2011/11/19/lakewoodhouse/.
As you make a trip down 112th St SW, take a quick look. You will then know more about your city.