In some ways my relationship with Starbucks reminds me of the typical domestic violence relationships I use to work with on police calls. After suffering abuse, a domestic violence victim often returns to the relationship only to suffer more abuse.
I am not suggesting my relationship with Starbucks is exactly the same or as significant as an abusive relationship between two people, but there are some similarities.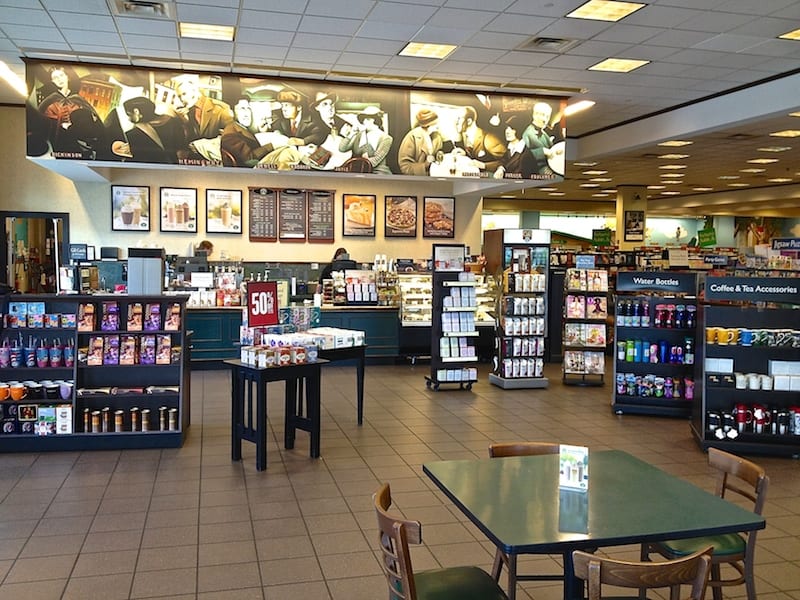 Number 1, Starbucks is abusing their customers, which is especially hurtful to those who have been long term loyal customers. Number 2, we abused customers are still returning, only to be abused again.
If you love someone who is significant to you such as a girlfriend, boyfriend, wife or husband or if you love a place, such as Starbucks, you keep hoping something will improve and it will work out. You want the relationship to be like it was when you were happy together.
This morning around 10:30 I tried to visit Starbucks in the Lakewood Towne Center. Visiting Starbucks twice a day has been my enjoyable life pattern for the past 24 years.
While it was obvious another barista was needed to open the second cash register, no move was going to be made to make that happen under Starbucks' Playbook store management plan. In the old days, it was easy to be patient waiting in line because Starbucks did everything they could to minimize their customer's waiting time. I have had enough abuse, so I left without making a purchase.
My solution today was to head home for a specialty coffee made in my own kitchen. At home I experienced no line, good parking, good music and no excessive noise. What was lacking was all my Starbucks friends. If I decide to sever my relationship with Starbucks, I might just start inviting friends to my house for the old Starbucks experience. Joe's place might become known as the new 3rd Place.
As you are aware, if you read my previous article(s) on this subject, I threatened to buy my own barista machine. Starbucks has succeeded in forcing me to make the purchase. My barista machine will arrive by May 6, 2014.
At around 4:20 pm, I returned to Starbucks in the Lakewood Towne Center thinking I would be able to spend some time with my afternoon Starbucks friends. This time I could not even find a parking space, so I left without getting out of my car. While everyone recognizes Starbucks is immensely successful, one of the company's failings is opening stores with inadequate parking.
Two times in one day felt like a Starbucks lockout.
I decided to try the Starbucks licensed store located across the Lakewood Towne Center Mall inside the Barnes and Noble Book Store. Starbuck's licensed stores are significantly different from company owned stores. They are much like my Starbucks use to be; pleasant. Additionally, I love hanging out in bookstores.
I parked in front of Barnes and Noble / Starbucks. Although the parking lot was busy, there were many parking options were available.
I had a tasty Cappuccino in a relaxing cafe environment. While there were a good number of people present, there was plenty of seating. When I looked up from my laptop it was enjoyable to gaze out the wall to wall windows into a nicely landscaped outside area between the coffee shop and city hall.
Next time I plan to try Panera Bread which is on the outer edge of Lakewood Towne Center.
It looks like I am being forced to divorce myself from my 24 year relationship with Starbucks. If I do that, I will be free to date new coffee shops again in my quest to find a happy non-abusive coffee shop relationship.
So far I have tried Cutter's Point, Black Bear Yogurt and Coffee Shop, Forza, Starbucks at Safeway, Starbucks at Barns and Noble, Dolce, Bertolino's Coffee Bar and Grazzi's.
Coffee shop dating is already helping me make new friends and I am having mini reunions with old friends I have not seen for a long time.
Life is an adventure.