National Honesty Day, April 30, is a day to tell the truth about dogs.
And cats, their counterparts from hell.
If there's one thing that dogs do not do its lie.  Lie around but not lie.
What you see with a dog is what you get.  No pretense, no posturing, and only one life (not nine) to dedicate all their devotion to you.
We have a Black Lab in the extended family for example who lives at the top of the hill.  When he would get loose, before the exasperated father built a fence, Titus would tear down that hill and with the increasing speed of gravity combined with his claws digging and scraping across the dock he would fling himself at a consequent great distance off the very end, a black blur of bounding – and briefly airborne – happiness.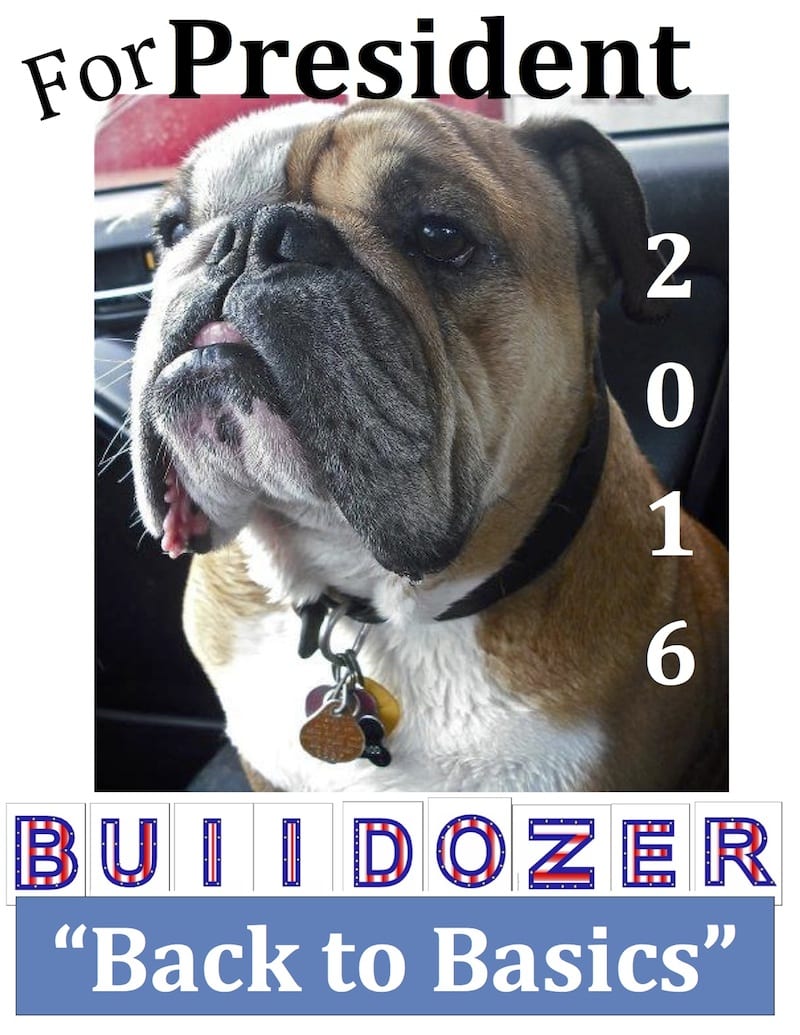 Free from restraints, flashing a Kodak-moment-toothy-grin as he flew over the rail, saliva streaking to either side, with an Olympic-like-dive-gone-bad and a-deliriously-lost-in-space kersploosh! Titus would score a combined zero on all scorecards of the assembled fishermen who would have been astounded except that they'd seen this before.
His momentary escape from the planet ended, Titus re-entered from space the watery world for which he was created whereupon he dogpaddled happily about retrieving bobbers.  Naturally buoyed by his built-in flotation and encouraged by the swearing fishermen, Titus enthusiastically missed not any of the red-and-white plastic play toys, depositing the broken remains of every single last one in a pile at the nearest fisherman's feet.
The entirety of his wet-matted fur crisscrossed with fishing lines, Titus the retriever had then to be retrieved himself whereupon all near and far were further rewarded with a refreshing shower.
Or not.
Billy Collins' poem describes the carefree, unencumbered and uninhibited doggone delight of a dog beginning its day.
"The way the dog trots out the front door
every morning
without a hat or an umbrella,
without any money
or the keys to her doghouse
never fails to fill the saucer of my heart
with milky admiration."
But a cat?
"Cats," according to Jackson Galaxy, "are the perfectly designed killing machine, nature's perfect predator."
Jackson is a "professional cat behaviorist" which is not a suggestion that cats need behavior modification but rather, on this National Honesty Day, that cats are neurotic – as are their owners – is a statement of fact.
As a matter of fact, Jackson "stars on the Animal Planet show where he transforms demonic felines into purring lap cats."
Not surprisingly, the show is entitled "My Cat From Hell."
Apropos, given the term for someone who is being subtly and stealthily insulting: catty.
This article is not that.  It's the truth.
"Scientists at major academic institutions have devoted time and resources to understanding why people become one or the other" – owners of dogs as opposed to being owned by a cat.
"Socks," noted in the article by Dan Harris for ABC News, perhaps the most famous of all cats given it's elevation from Humane Society to upper-society and the uppity tail-in-the-air airs that likely followed, accompanied the more infamous President Bill Clinton to the White House in 1992.
Ironically, on this truth-be-told one day of the year dedicated to honesty, the defining moment of Clinton's presidency may have been his "rationalization to the grand jury about why he wasn't lying when he said to his top aides that with respect to Monica Lewinsky, 'there's nothing going on between us.'"
Perhaps the cat had got his tongue.
All of which explains why I am voting for my sister's dog in the next election.