Howard Schultz, had a dream. He took an idea found in Europe, the sidewalk coffee shop, and imported it to America and then spread his wonderful idea around the world eventually returning full circle establishing Starbucks stores in Europe where his idea was born.
Mr. Schultz called his dream, "The 3rd place". Home is the 1st place. Work is the 2nd place. Starbucks, the 3rd place. The 3rd place is where you meet old friends and make new friends. You can read, work on your laptop or connect with individuals for business meetings.
With the memory of his injured father being treated unfairly by an employer, Howard Schultz built his company with a clear desire to respect his employees. In fact, his term for employees is partners.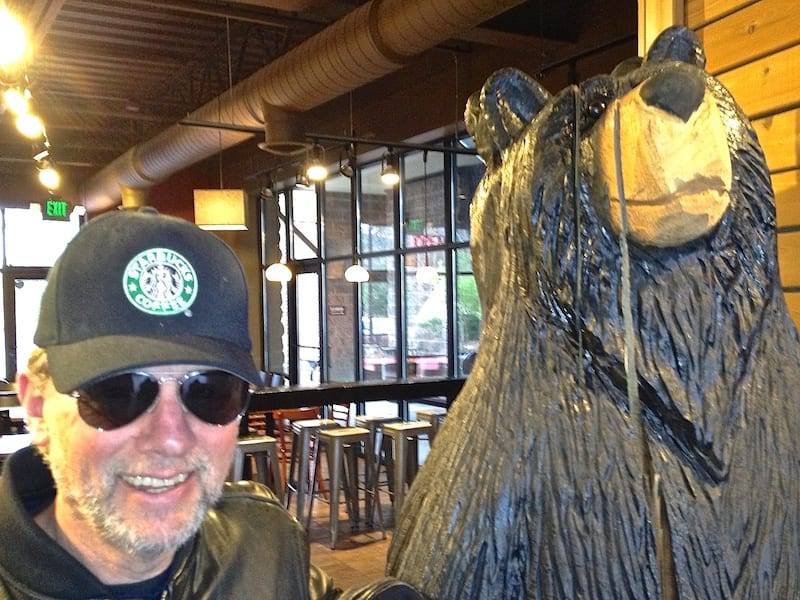 I have enjoyed Howard's dream for 24 years, twice a day, which when you add it up equals over $60,000 worth of tasty beverages. I have written numerous articles that show my long term love for this place. I have never written a negative story about Starbucks. Today, that changes.
Starbucks was built on the idea that if the company treated customers and Partners with respect, Starbucks would succeed and so it did. Howard Schultz treated us more like family than customers or employees. Howard Schultz insisted baristas give each customer exemplary service. Customers always felt important and well served.
It is now obvious to many of us loyal customers and baristas that Howard's dream of Starbucks being the 3rd place is dying. Baristas are forced to be publicly neutral to positive about a new store management operational plan called Playbook. There are other new plans that control staffing with negative effects on customers and baristas.
Customers are trying to be loyal, but are starting to turn and leave the store after opening the door and spotting the long lines. Some customers, after waiting in line and paying for their drink, have walked out of the store abandoning both their drink and money. The Playbook wait reminds me of those photos of the breadlines of the 1930s great depression.
Customers and barista's do not like Starbucks' Playbook. It feels like a member of management has a death grip on the Playbook idea which appears to be a quest to turn Starbucks into McDonalds. In spite of constant daily failure, management continues to press forward with the Playbook. We have no way of knowing if Howard Schultz realizes his company is under attack with management cancer. No one we talk to can tell us who is responsible for the Playbook idea.
With a sweatshop mentality, Starbucks district managers run their show with an iron hand, resulting in unhappy baristas and unhappy customers. Barista's cannot talk the truth for fear of being fired. Store managers have no choice but to tightly adhere to the dictates from above. There is no room left for common sense, creativity or exemplary customer service.
Starbucks now has its own pastry company, but produces pastries that are smaller looking and inferior tasting when compared to what they had before.
Instead of a relaxed enjoyable atmosphere, it feels like Starbucks is saying, "Give me your money. Choke down your drink and pastry and get out of my store". This new 4th place wants the tables to turn over quickly to make room for the next wallet.
The lines stretch out the door. The drive-thru lines wrap around the building. Before Playbook, when the customers began to line up, a barista would jump onto the second cash register and eliminate the line. When it got busy, they would open another barista bar. The service was extremely efficient.
Playbook will not allow a barista to volunteer to help with the long line even though they may be between assigned tasks and looking for something to do. All baristas are controlled by a specific barista assignment plan (Playbook).
Starbucks appears to think they can abuse their customers and the customers will keep coming back for more abuse. To a certain extent, Starbucks is correct, because we are loyal. We have been waiting for the Playbook to succeed or for management to cancel a failed idea. Starbuck's abuse is beginning to wear thin.
If Howard does not discover that a member of his management team is killing his dream and then reach down to cut out the management cancer, he is going to lose significant numbers of long term customers and partners.
People hate to admit they are beginning to feel a hate for Starbucks instead of the love they have held for the place for 40 solid years. Sadly, this is shaping up like a divorce.
Starbucks has a furniture problem. The padded chairs and benches feel like they are designed to make people leave the 3rd place as soon as possible. The bottoms of the metal chairs bend, flex and pop under each customer's weight. The furniture screams, "Get out."
Customers are talking about finding a replacement for Starbucks. One customer used the term, "Coffee Shop Shopping." Along with that I am considering buying an espresso machine and simply making my own espresso at home.
A couple of regular Starbucks customers even talked about opening their own coffee shop across from Starbucks to create a 3rd place for the customers Starbucks is driving away.
The success of Starbucks has been a partnership between the company, the baristas and a rock solid loyal growing customer base.
Although stock analysts are still positive, customers are not positive. My original reason for wanting to own Starbucks stock was my love for the business Howard Schultz built. Now that my love for Starbucks is being crushed by the Playbook, I think it is time to sell my Starbucks stock. I do not wish to own stock in a company that treats their employees and customers in a shoddy manner.
None of us have insider or official information about what Starbucks is doing or thinking. My article may include any number of errors. I hope I am proven wrong, but what I am absolutely correct about is customer perception, attitude and disappointment related to the death of Starbuck's 3rd place. Of course, Starbucks has the right to manage the business anyway they wish, but customers have the right to find a new 3rd place. Baristas have the right to find a better place to work.
None of my remarks are intended to be critical of our baristas or in-store management. They are wonderful, but it is obvious they are looking for an escape from they're deteriorating work environment.
If I live to age 100, I have $67,500 left in my coffee budget. Since Starbucks is working hard to drive me out, where shall I go to find a new 3rd place?
Please write or call with your ideas for a new coffee shop. I will check your suggestions out and report back to you.
Allow me to offer the first idea; The Black Bear Frozen Yogurt and Espresso http://www.blackbearyogurt.com. Check out the current and future locations.
Mr. Schultz, thank you for bringing us The 3rd Place. For me it was a great 24 years.