Story & Photos – Joseph Boyle
Mr. Garner Thomas in Starbucks Garden
Several years ago Mr. Garner Thomas and I met at the 100th Street Starbucks in Lakewood. My first impression of Mr. Thomas is that he is kind, polite, friendly and interesting to talk to. To me, finding a good human being is a great treasure. A great human being, like Mr. Thomas, is pure joy.
Garner use to get his Starbucks coffee and sit out on the patio. He loved to smoke his pipe, so he would always sit as far away from the Starbucks entrance door as he could get. I often found him sitting and relaxing on the Starbucks patio smoking his pipe and working on one of his books. Oh, I cannot write about Mr. Thomas without mentioning his favorite old hat. If only his hat could talk, what stories it could tell.
He refers to smoking his pipe as having his candy. If you ever run into Garner, check out his hat. It is loaded with character and personality. It has been stitched back together on multiple occasions to extend the life of the hat.
Garner is working on a book for his family that talks about his life. His book also includes beautiful photos from all over the world and poetry he has created.
Garner served our country for 24 years in the US Army. After retiring from the Army, Mr. Thomas worked another 25 years for the military commissary.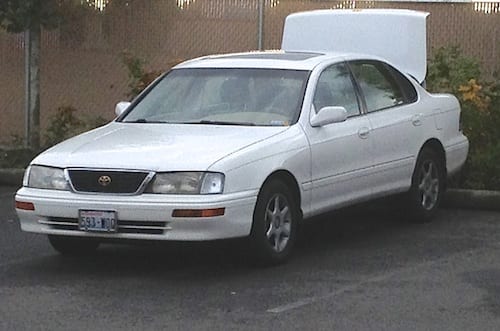 Garner hung out at 100th St Starbucks for about 14 years. One day just before the 100th St Starbucks was about to serve its last cup of coffee, I ran into Garner. I asked him what he was going to do now that his favorite Starbucks was closing. He told me he did not know. I invited him to try my home base Starbucks in the Towne Center next to City Hall.
Garner started hanging out at my Starbucks in the Lakewood Towne Center. The first time I spotted him smoking his pipe out on the patio. I went over and shook his hand and welcomed him to his new home.
Before he could settle in, Starbucks changed their smoking policy thereby eliminating any kind of smoking anywhere on Starbucks property. A day or two after I read the news about the new smoking policy, I asked Garner what he was planning to do. He told me, for a second time, "He did not know." I had visions of loosing my friend to some off-the-wall place like The Spotted Cow Coffee Shop where he could drink coffee and smoke his pipe.
Wow, what great news I got today. I stopped in at the Miller Starbucks near the corner of 74th and Orchard. As I drove into the lot, I spotted a car backed into a parking space with the trunk open. I did not see anyone around and then all of a sudden there was my friend Garner. Scanning the scene, I was able to quickly figure it all out.
Garner is an extremely polite man who likes to comply with the rules and societies expectations. Yet, he is one smooth problem solver. There is no smoking at Starbucks, so he does not smoke inside Starbucks, nor does he smoke his pipe on the Starbucks patio. His solution is to back into the parking place; open his trunk and then remove a folding chair and small wood TV style table. He drinks his coffee, smokes his pipe and works on his book. He sets this all up in the garden space next to the fence. He is in a beautiful garden. What an unbelievable creative solution for an old pipe smoker trying to fit into modern society with our modern smoking rules.
Congratulations Mr. Thomas. I like how you think. The only thing I can think of to improve on your excellent idea is to have you toss two chairs in your trunk. I might just enjoy sitting with you with my coffee as I help you smoke your pipe.
There is an epilogue to this story. After having asked Mr. Thomas if I could write his story I received a phone call from Mr. Thomas. He told me he wanted to send me something. I told him I would hover by my mailbox. What a delight. He sent me one of his autographed books.
What I did not realize was the book contained a test. Picture this. The next time I run into Mr. Thomas, he might ask, "Did you get you get a chance to read my book?" An untruthful person, who had not read the book might lie and say, "Oh yes. It was great." I do not like to lie, so I read the book. It is a good thing I read the book too. Mr. Garner printed my name into the book in two different locations through the miracle of "Print on Demand". While I would not lie, a lier would have been caught. Thanks for the fun Mr. Thomas.