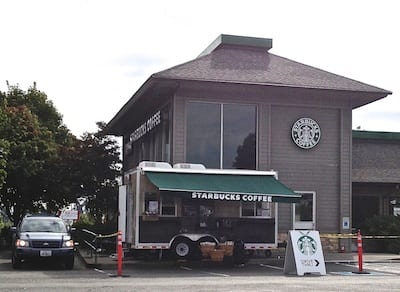 Story & Photos – Joseph Boyle
As a Starbucks aficionado, I try to keep up with the world of Starbucks all around the world. While it is a big world out there, we have a lot going on right here on our home turf.
Photo 1 above shows a temporary Starbucks trailer at our SR 512 and South Tacoma Way location. They are keeping the drive-through alive even after all the Starbucks baristas are jammed into a trailer. The word on the street is Starbucks is remodeling their way into the vacant check cashing joint next door. Starbucks will end up doubling their customer space. There will be lots more seating inside and more seating outside.
Photo 2 below shows what is happening in University Place. Our old beloved Green Firs Starbucks in the shopping center located at 40th and Bridgeport Way W is gone. All that remains is the ghost of Starbucks.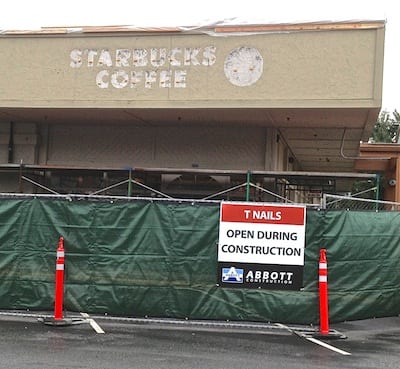 Photo 3 below shows our new Green Firs Starbucks reincarnation.  It is a lot bigger than the ghost of Starbucks, plus they added a drive-through.  The patio landscape is inviting and includes a water feature.
In spite of what you might think, Starbucks does not pay me to talk about Starbucks. I am more like a Starbucks community volunteer for what is known as the 3rd place.
See you at Starbucks.