By David Anderson
The Patch wants to "improve the lives of residents."  So play the lottery.
The Lakewood Patch wants you to play the lottery: "What would you do with $245 million?"
Investigation of state-sponsored lotteries generally reveals that "the lottery relies on the poorest and least educated," reported Lindsay Peterson for The Tampa Tribune, March 5, 2010.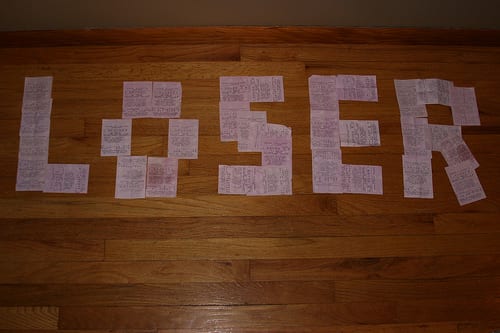 "Studies of lottery spending, including one from the Federal Reserve Bank of St. Louis, show the money comes largely from Social Security, unemployment and other government support," wrote Peterson.
But the Lakewood Patch declares "we want to be the most trusted . . . resource in your community.  We hope (to) strengthen communities and improve the lives of their residents.  You can't truly serve a community unless you provide the help it needs the most."
So what does the Lakewood Patch, by way of Washington's Lottery, suggest you do with all that money you might win in keeping with the Patch's avowed purpose?
Help a relative who needs a leg amputation by having a ramp built so she could stay in her own home instead of having to live in a nursing home?
Set up trust funds for your four kids and 23 grandchildren?
Better yet, "remind your children that wealth only comes to those who work"?
Ironically, the same day this "scrimp and save" philosophy of parenting is promoted by financial author Dave Ramsey in the Deseret News, the Lakewood Patch touts the opposite.
Should you win the lottery you could "host a luxury tailgate every week of this year's football season (up to $15 million each week) for at least 67,000 fans in Seattle."
Such a foolish promotion is on a par with the lottery's predation of the more often poor than not.
"Anthony Miyazaki of Florida International University in Miami," according to Peterson, "has spent more than a decade researching lottery players. He questions whether the state should promote a practice that exploits human weakness."
Ditto your community newspaper.