By David Anderson
Rivers without boundaries are a swamp.  Alligators inhabit swamps.
An ancient proverb declares that it is beholden upon fathers to set boundaries for their children.  Boundaries keep children from being eaten.
Leaders likewise are to have the temerity to establish what shall define their community.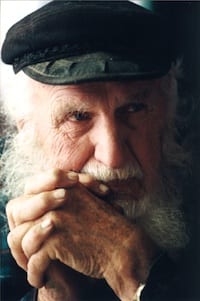 There are markers to be made, legacies to be left, a fence, a wall, a defensible series of outposts that together announce 'this far and no farther.'  Such structures are formidable and impregnable as opposed to a line in the sand, the sand suggesting compromise, yet another line in the sand redrawn further back ('and this time we mean it'), challenged, cogitated and changed yet again.
Not so the markers that matter.
There are matters that are of such great moment and magnitude that we must, for the sake of those who follow let alone our own make-up – not cosmetic but constitutional; not spin but spine; not wishbone but backbone – memorialize.
Like a pile of rocks that delineate something significant that happened there – visible, dependable, unmovable: all bearing a message to passers-by of a story repeatable again and again – so  should there be characteristic of us: rock-solid qualities that circumscribe our lives that others find are non-negotiable.
And how do others discover that we've got principles that can't be purchased; values that don't change; beliefs that are bedrock?
Testing.
Probing our perimeters; overrunning – or attempting to – our more remote outposts; rarely direct, frontal assaults.  Rather clandestine warfare, subtle attacks upon our character that, even if minisculely effective and even if no one sees, have the over-time ability to starve us into surrender.
My dad left boundaries for me.   On matters that mattered, my dad and his boundaries wouldn't break, wouldn't bow, and wouldn't bend. But my dad's boundaries weren't a list.  They were his life expressed in his love for me, for his family, for his community and for his country.
I have been asked to tell the Bill's Boathouse story this coming Thursday at Lakewood United, Burr's Restaurant, 7 A.M.  That story isn't possible without sharing about my dad.