Photo & Story – Joseph Boyle
On this past Sunday, May 5, 2013, I fired up my Harley Road King and headed down the road to meet up with my 1950 first grade school buddy, Drew.  If you remember, it was a great day with full sun and warm temperatures.
We dropped our kickstands in front of our favorite North Bend, Washington Starbucks at around 10:00 am.
It was a normal pleasant experience.  Drew and I have repeated our Starbucks meet frequently over the years.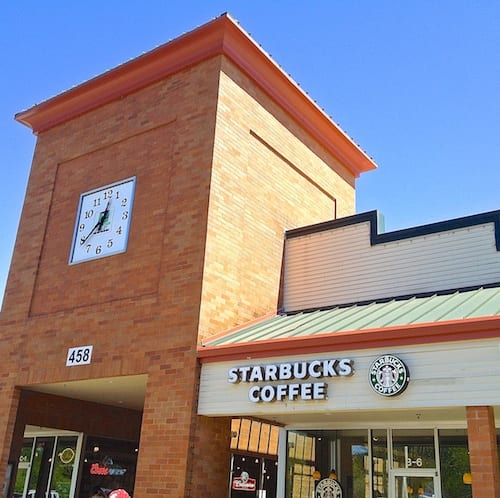 When we made our way inside, the joint was "jumpin".  Imagine my surprise and dismay when I read the announcement posted at the front counter.  They were closing Starbucks that very day.  Luckily I made it on the last day so I could say goodbye.  I would have been crushed had I arrived one day late.  They may have found me crumpled in a heap on the sidewalk outside the front door.
This may all seem strange to you, but I have to tell you; I derive great pleasure during each visit to any Starbucks all around the world.  It is more than just a business made up of bricks and mortar.  It is a positive life experience.  I make friends.  I participate in what I call "human exchanges".  Human Exchanges means, two or more people reaching out, even strangers, and touching each other's life.  Sharing a verbal exchange or verbal joust.  Sharing a table.  Swapping stories and telling fun lies.  Helping each other.  It is social magic.
The regular customers had written notes on their paper cups and then displayed them on the counter.  One cup read, "You are closing the wrong Starbucks".
Interestingly enough, there are two Starbucks in tiny town of North Bend.  The other store is directly across the street and is a part of the Chevron Gas Station complex.  I never liked it as well, but I guess I better keep an open mind.  I understand they remodeled the Chevron Starbucks recently, so maybe it will work out.
Next time you are rolling through North Bend and have a hankering for a tasty adult caffeinated beverage, you will know to not waste time looking for what was the greatest Starbucks in the history of North Bend.