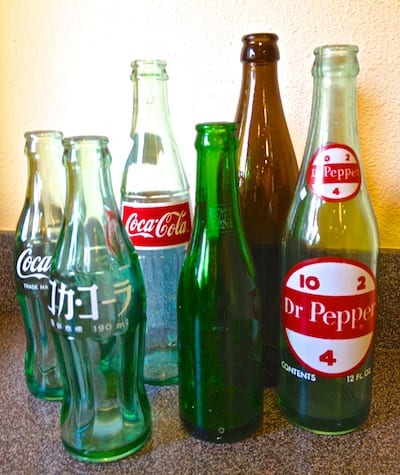 Story & Photo – Joseph Boyle
Only a dozen days and my work life will end.  They call it retirement.  It does not seem that long ago when I was just an 11-year-old kid in the neighborhood.  That is the age when I asked my dad an important question that is on every young boy's mind.
"Dad, what kind of car are you going to start me out with?"
My dad's answer, "Joe, it sounds to me like you need to get yourself a job."
So in about 1954, I created a job by starting my own business.  I had a regular customer route whose yards I took care of.
Additionally, I delivered the Renton newspaper on Wednesdays.  Yes, even when I started working at this young age, I had not one, but two or three jobs at the same time.
I sold fire extinguishers door to door.  That experience taught me how to say my first big word, "clorobromothane", which was the new magic ingredient in the extinguisher that put fires out.  My 12-year-old partner, Biff, and I bought wholesale and sold retail.
We got an early start in the recycling business.  We would have my dad back his pickup truck up to the grocery store where we would unload $40 – $50 worth of bottles we had accumulated in our secret "For Boys Only" clubhouse.  In those days each bottle had a bottle deposit of 3 – 5 cents attached to it.  These bottles came from our patrolling the roadsides in our neighborhood and picking up after the litterbugs.  Do you realize how many 3-cent donuts we could buy with 40 bucks in our pocket?
Back then you had to be 16 before you could work in a grocery store.  My future Food Giant Grocery Store bosses, Jerry Lyskoski and Jim Strecker, could see that the young kid before them liked to work.  They snuck me in at 15 ½ with the agreement that if I saw a "suit", which was a code word for an easily spotted union representative wearing a suit jacket and tie; I would duck into the milk cooler and hide until the suit left the store.
During my college summer breaks, I dressed in blue jeans and worked a 40-hour week during the daytime for West Coast Grocery.  After work I jumped into a phone booth, like Clark Kent, to change into my dress shirt and tie before my second job for my boss, Garrison D. Haines, at Value-Mart Insurance Agency.  Our Pierce County Annex is now where the old Value-Mart was located.  Value-Mart was a forerunner to our modern day Costco.
Fast forward to today.  For the past 6 or so years, I have been semi-retired.  I have just one 50-hour week job.  Only one job left.
Now I have a dozen days before I retire, after which I will have no visible means of support.  Some have observed that I will have some invisible means of support.  That is because we worked hard and tried to do what was prudent in terms of how we spent money and saved money.  Let's hope they are right.
My wife is both happy and sad.  She is happy she will soon get twice as much husband, but sad that she will get only half as much pay.
I don't know how I got here.  It seems like it was just one day at a time.  That is an approximate total of 21,535 days not counting leap years.  Now I only have 12 days left.
Think and plan wisely for one day this will happen to you -retirement.
I am going to retire on April Fool's Day – 2013.  This is a well thought out choice.  You see, if I chicken out and show up for work on April 1st, I can tell the boss, April Fools!